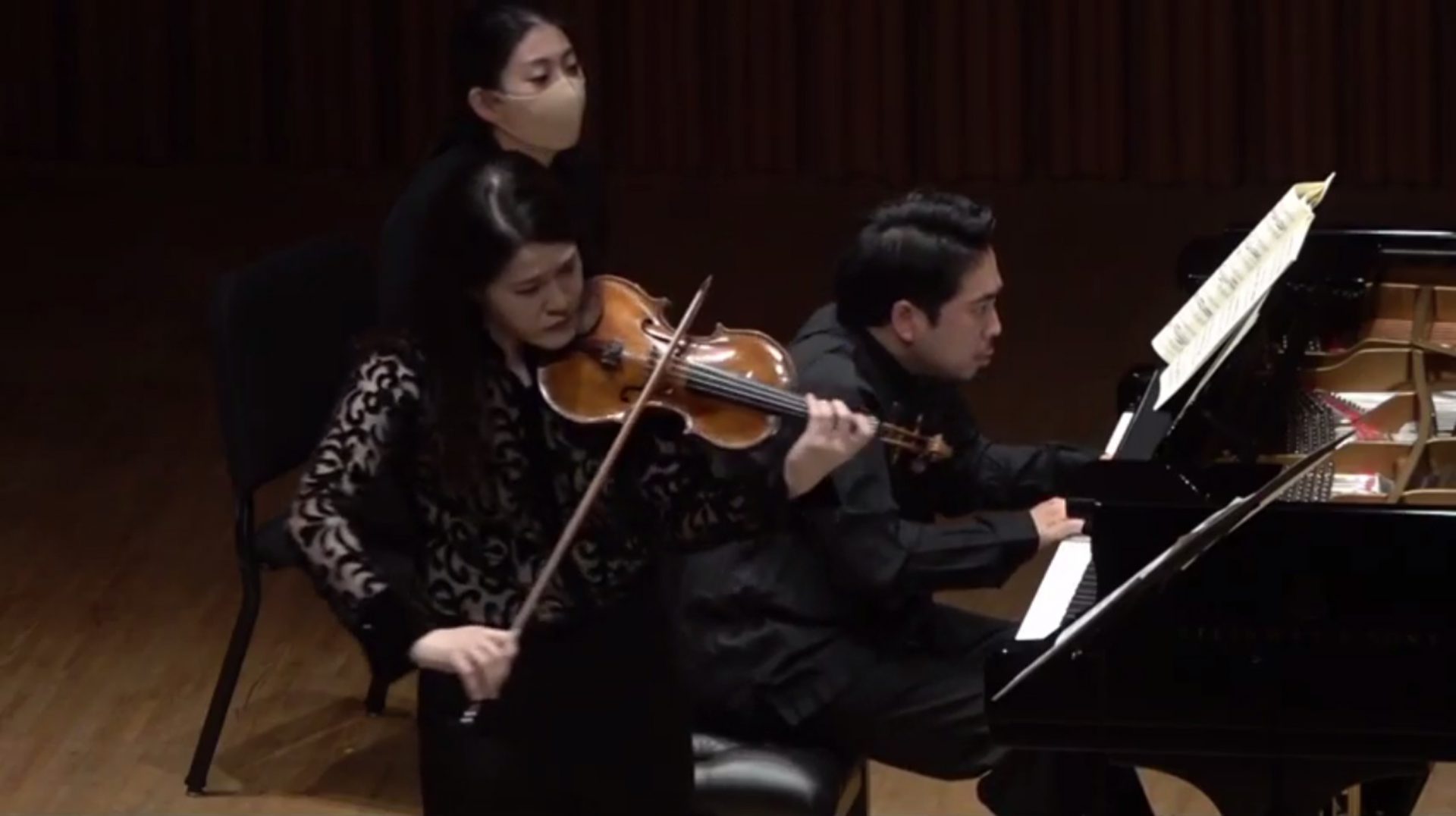 Tuesday, 8 June 2021 – 1. Ryosuke Suho (violin) and Ryoji Ariyoshi (piano)
I wrote about the duo concert by Ryosuke Suho (violin) and Ryoji Ariyoshi (piano) in my diary on 14 April.
https://diary-maybe.robert-schumann.com/6078/
https://www.instagram.com/p/CNp8IMcpQmW/
It was an extraordinary amazing concert. Undoubtedly, Suho is a genius. His performance was incredible. The pianist Ariyoshi also performed very remarkably.
I listened to their concert at Toppan Hall. This concert is now available on-demand streaming on Toppan Hall's YouTube channel. I hope you enjoy this video.
14 April 2021, Toppan Hall, Tokyo
Toppan Hall, Tokyo
Lunchtime Concert Vol. 109
Ryosuke Suho, violin
Ryoji Ariyoshi, piano
Ysaÿe: Poème élégiaque Op. 12
Saint-Saëns: Sonata for Violin and Piano No. 1 in D minor Op. 75
They played as an encore 'Ladies in Lavender' by Nigel Hess, not included in this video.
#toppanhall #tokyo #japan
https://www.instagram.com/p/CP3NJ72hvrZ/