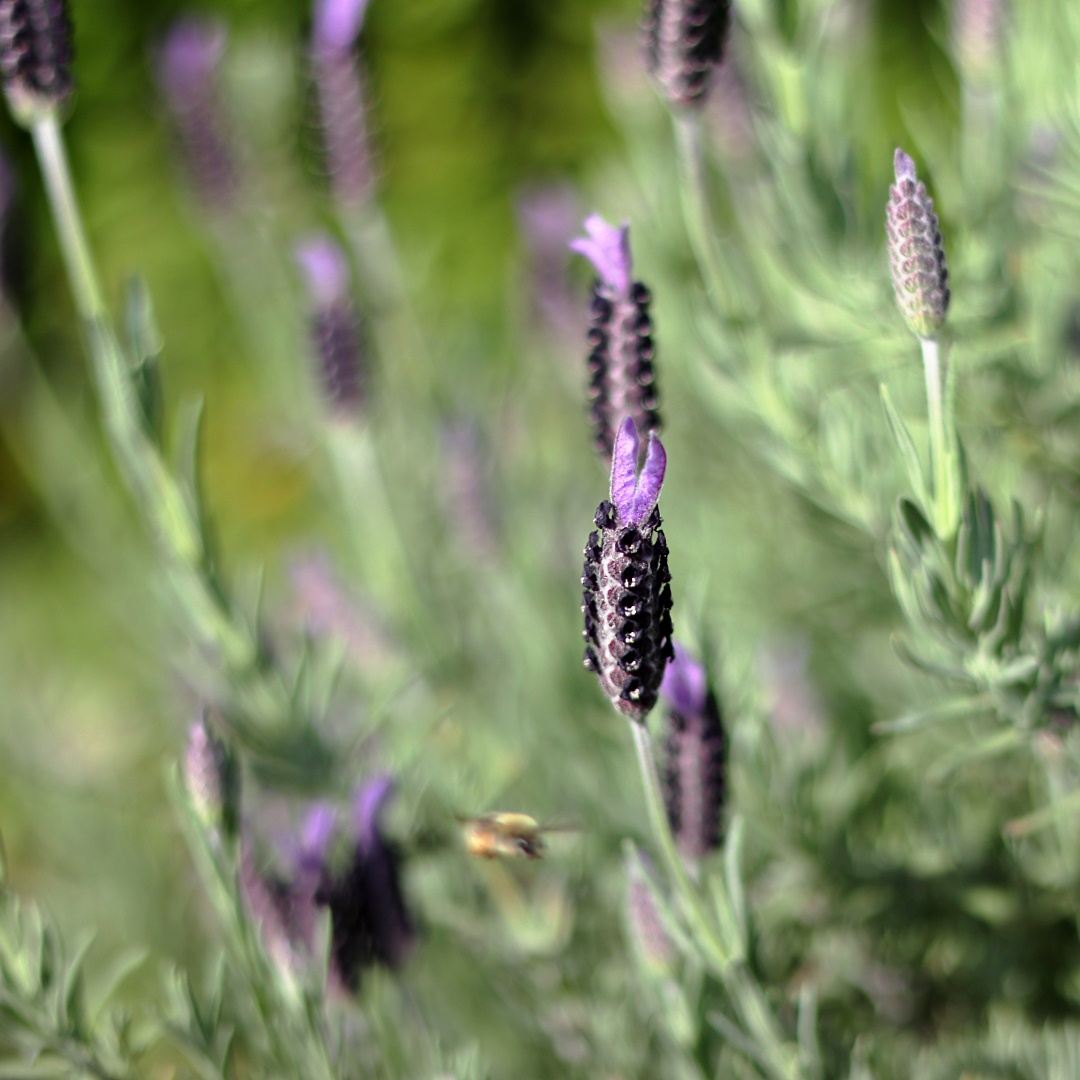 Saturday, 17 April 2021 – The lavender flowers have begun to bloom
Good evening from Tokyo, where the Semi-emergency Spread Prevention Measures have been applied.
Day 6.
Heavy rain weekend. It has been raining hard in Tokyo today. The forecast for tomorrow is much rougher.
In Japan, Riccardo Muti conducted at the Music Festival in Tokyo and gave the Academy classes for opera. These were very successful. He is still in Japan and will conduct next week. The Russian conductor Alexander Lazarev is also in Japan and will conduct next week.
The Government has given the standard for the entry permit of the musicians to Japan. Nevertheless, not all musicians who want to enter Japan are allowed in, and permission is given according to the Agency for Cultural Affairs' own standards, which are ambiguous to us.
This point has invited some criticisms, but there is no way for us as the common people to do anything about it. Media reported that some musicians who had to cancel their Japan tour due to not being allowed to enter the country are in trouble with the Japanese promoters about the penalty fees. Because (as they saying) some musicians could enter the country. Even the Japanese people are very upset that the Government makes unreasonable decisions about which musicians are allowed to enter and which ones are not, based on its own ambiguous standards. However, unfortunately, the reality is that most Japanese people don't care whether classical musicians are allowed to enter or not. For them, now is not the time for thinking that.
https://www.asahi.com/articles/DA3S14869969.html
The lavender flowers have begun to bloom. The lavender in my neighbourhood park is a variety of French lavender (Lavandula stoechas). It has a refreshing scent and colour. I hope that the rain won't be so bad.
Enjoy your weekend!
Have a nice dream. Good night.
Wear a mask and wash your hands.
Stay safe and healthy 😊😷🖖🖖🖖🖖🖖
17 April 2021 #tokyo #japan
https://www.instagram.com/p/CNxt9QGpZQL/