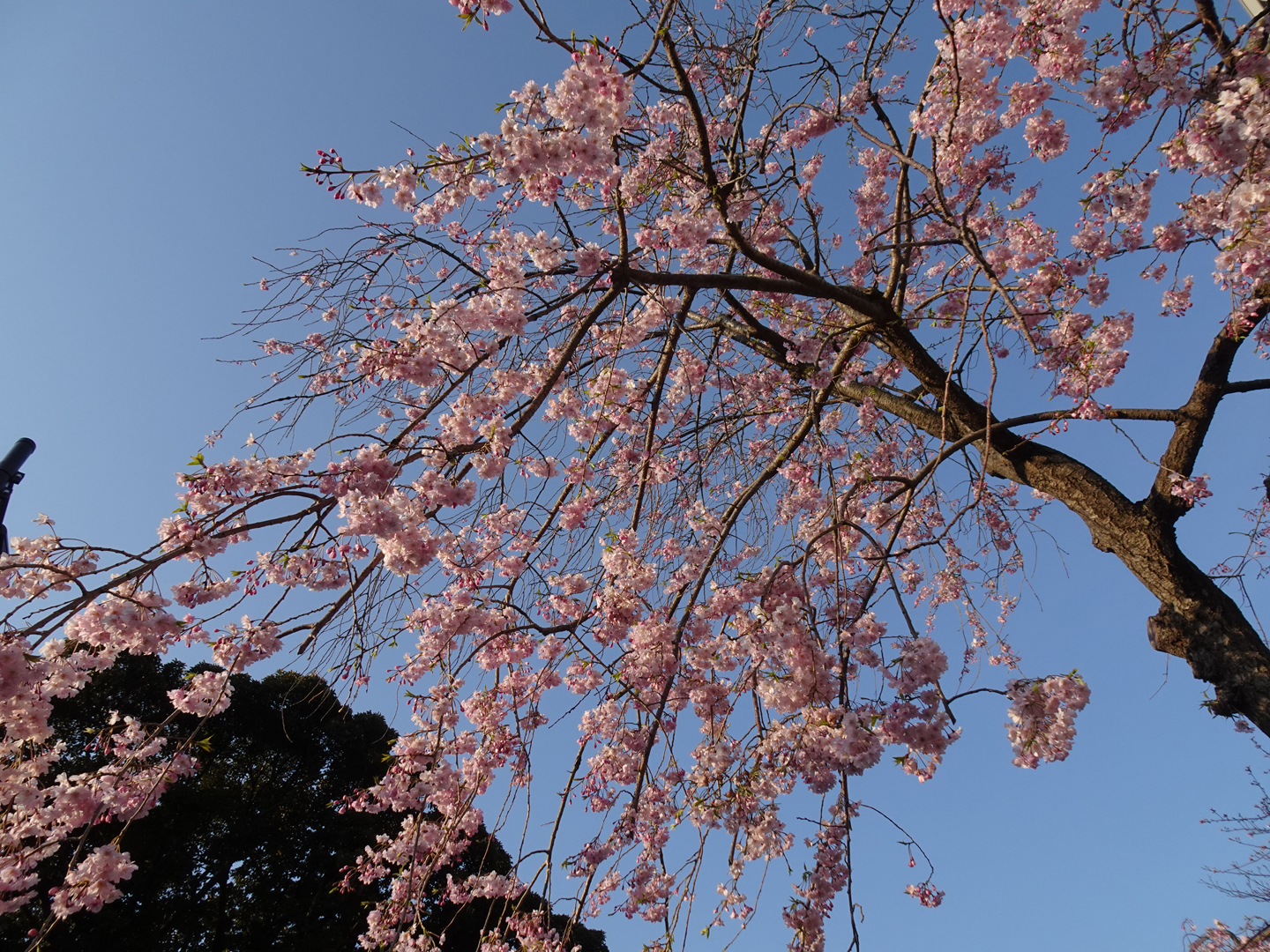 Saturday, 27 March 2021 – The Day of Cherry Blossoms
Good evening from Tokyo after the second state of emergency was lifted.
Day 6 after the lifting.
Today was the Day of Cherry Blossoms in Japan. Literally, cherry blossoms are blooming across the country, including in Tokyo. The Japanese social media sites are full of photos of cherry blossoms. In Tokyo, the cherry blossoms are not in full bloom yet. The forecast for tomorrow, Sunday, is stormy weather. So, today, a lot of people visited the famous places for cherry blossoms. The Tokyo Metropolitan Government has announced that people should not have the Hanami (cherry‐blossom viewing) parties. I believe that many people were keeping to the new Corona-rules and trying to prevent the spread of the infection during their cherry‐blossom viewing. However, there are always people who ignore the rules. I read some reports on Twitter. According to them, the miscreants, not a few, with misbehavior engaged in boisterous, drunken merrymaking at the Hanami parties without masks. There is concern that the number of new infections in Tokyo may become very increased in 1-2 weeks later.
The whether forecast for tomorrow will change worse in the afternoon. It might be that I can't see the blue sky tomorrow. I don't decided yet whether I'll take my morning walk or not. Maybe I'll stay at home all day tomorrow and listen to Schumann's great works.
Today's photos are the beautiful Shidare-zakura Cherry blossoms (Weeping Cherry blossoms). This tree is near my house. Every year I enjoy the flowers of this tree. I took these photos at early this morning. I like their colour.
Have a nice dream. Good night.
Wear a mask and wash your hands.
Stay safe and healthy 😊😷🖖🖖🖖🖖🖖
27 March 2021 #tokyo #japan
https://www.instagram.com/p/CM7kJb6h4Nr/