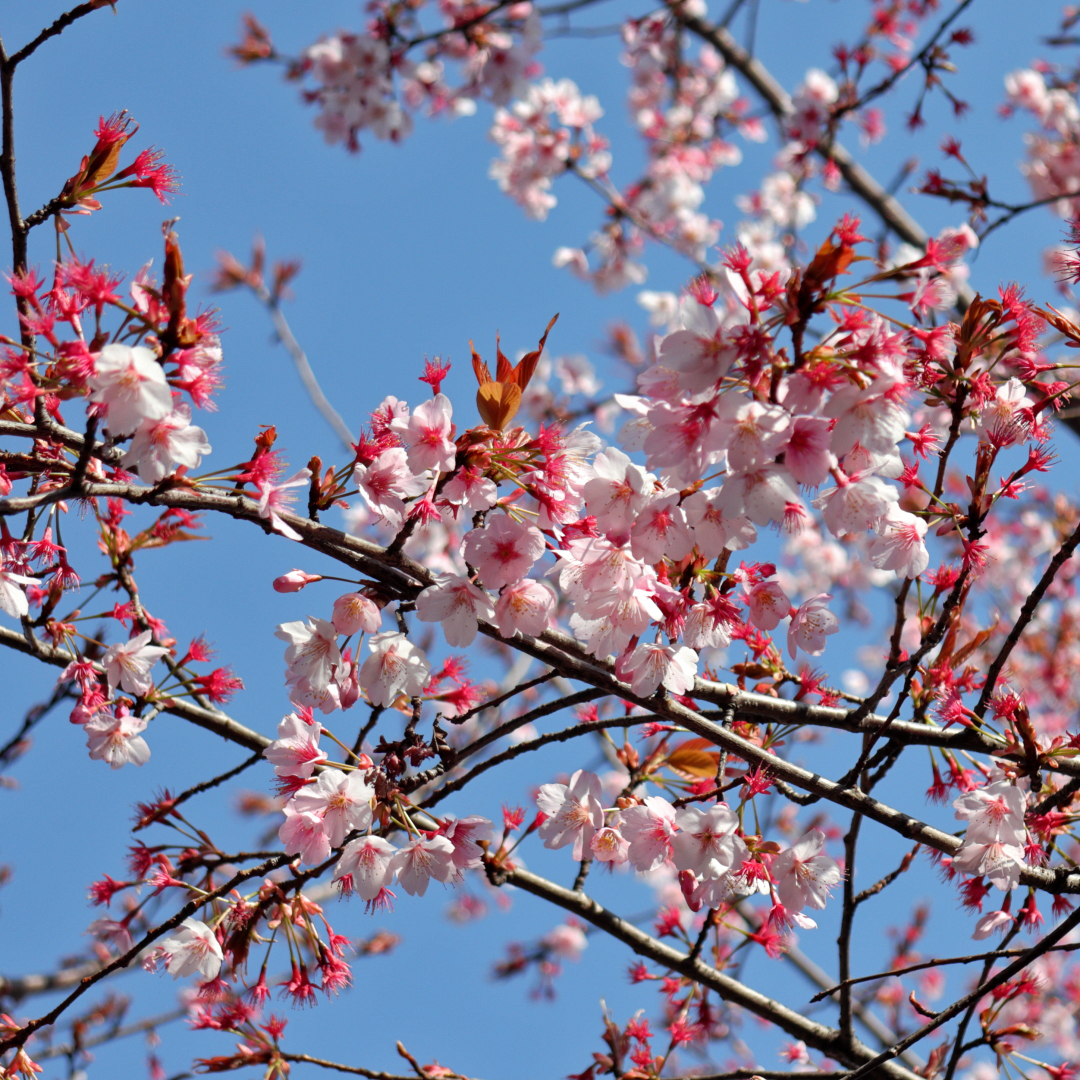 Sunday, 14 March 2021 – Cherry blossoms in Tokyo have bloomed
Good evening from Tokyo under the state of emergency.
Day 66.
Today, the Japan Meteorological Agency announced that the cherry blossoms (Sakura = Somei-yoshino cherry blossoms) in Tokyo have bloomed.
Probably, it might be a strange and funny tradition to think about, but in Japan, the Meteorological Agency officially announces that the cherry blossoms are flowering in many regions. For this purpose, as indicators, there are 58 cherry trees in Japan, which are observed by the Meteorological Agency. Tokyo's sample cherry tree is in Yasukuni Shrine, near the Imperial Palace. Observers from the Meteorological Agency watch this tree and announce the blooming when 5 or 6 buds have blossomed.
All Somei-yoshino trees are clones with the same genes, so if one tree blooms, other trees in the same climatic location should bloom in the same way. There is a difference in temperature depending on the area in Tokyo. The cherry trees around the Imperial Palace may have already started to bloom today. However, the cherry trees in my neighbourhood always start to bloom later than the sample tree of the Meteorological Agency. I think that if I go to the park in my neighbourhood tomorrow, I can't see any cherry blossoms. I'll wait a few days and go to the park to check the cherry blossoms. But I don't know if I can find the time to go to the park, because I' ll be busy next week….
This year I've not yet taken any photos of the Somei-yoshino, so I post here again some photos of the Hachisuka-zakura cherry blossoms which I took a few days ago.
Have a nice dream. Good night.
Wear a mask and wash your hands.
Stay safe and healthy 😊😷🖖🖖🖖🖖🖖
14 March 2021 #tokyo #japan
https://www.instagram.com/p/CMaD1s4hCFw/