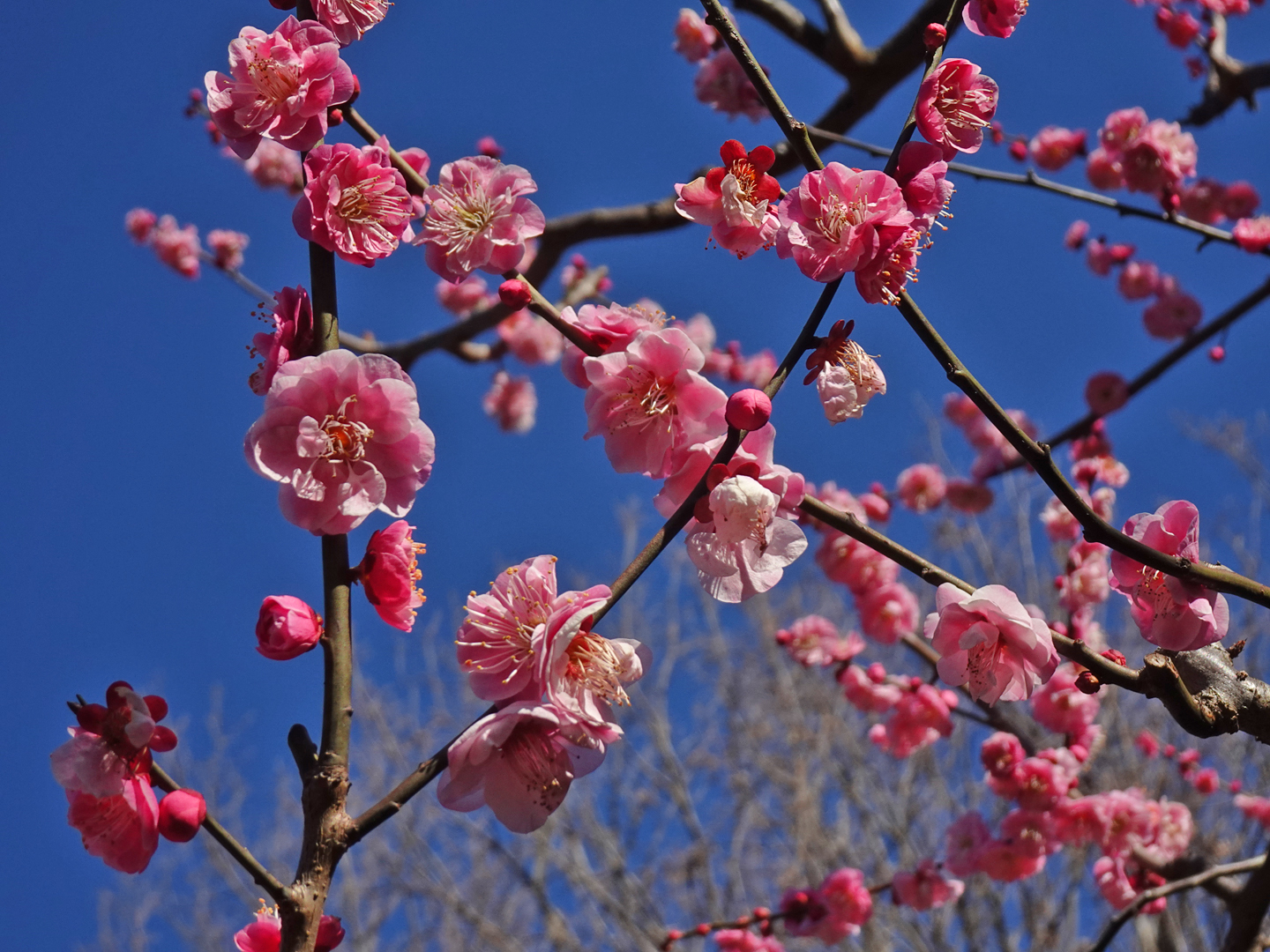 Tuesday, 16 February 2021 – My favourite resting spot in the park
Good evening from Tokyo under the state of emergency.
Day 40.
Hokkaido and Tohoku areas were hit by heavy snowstorms. However, Tokyo had a sunny day today after a stormy yesterday. The plum blossoms season has just begun in the park. They'll be a bright joy to my eyes for a while.
A Mejiro (white-eye) was coming to feed on the plum blossoms nectar. In the bushes beside the plum grove, a cute little Yamagara (varied tit) was pecking at the nuts. I felt as if I were in a beautiful spring landscape painting.
The photos of the later half in this post are my favourite resting spot. I sit down on this bench behind the plum grove. I look up to the sky and the trees. I also check Twitter. Sometimes I listen to Schubert's great music on my iPod. Usually, and literally, I listen to the great Schubert's 'The Great' Symphony C major D944. Sometimes I reply to my work emails.
In summer there are a lot of snakes and insects in this place. In winter I can't go there because it's too cold. It is my little pleasure to take a break here, only in spring and autumn. I take a snack and a bottled hot coffee.
Have a nice dream. Good night.
Wear a mask and wash your hands.
Stay safe and healthy 😊😷🖖🖖🖖🖖🖖
16 February 2021 #tokyo #japan
https://www.instagram.com/p/CLXPhLIp_08/