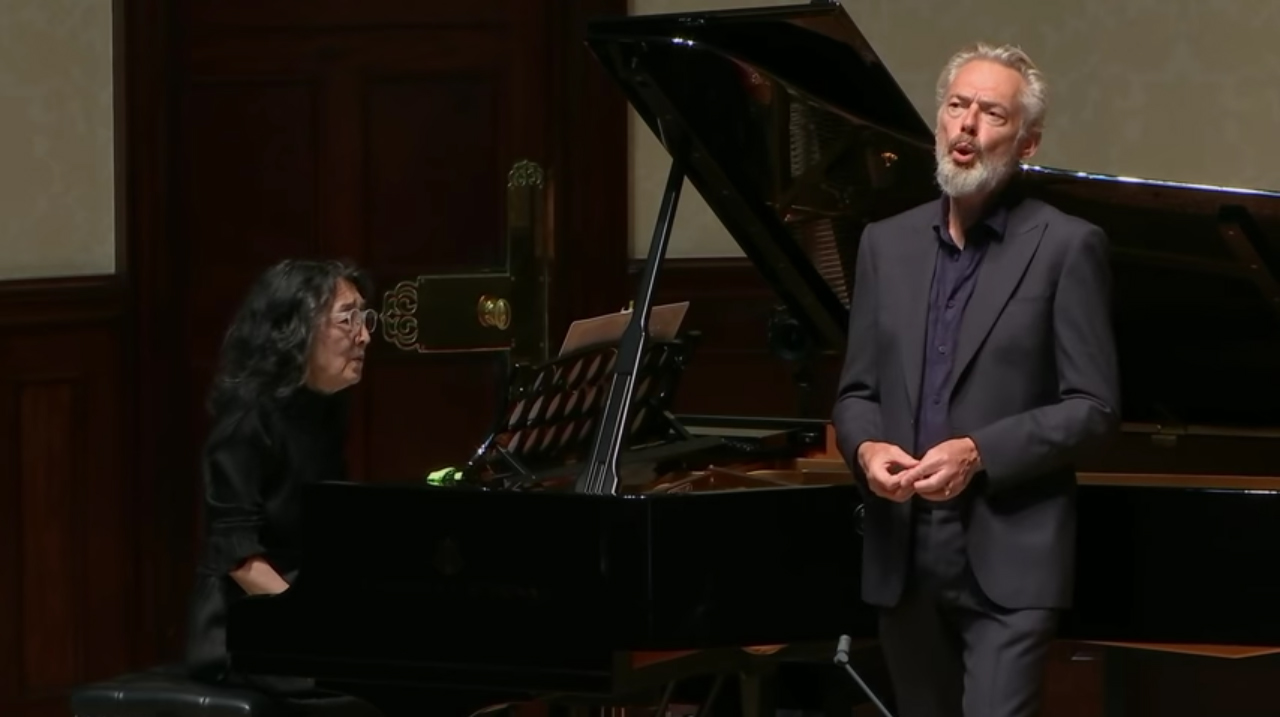 Good morning from Tokyo. Still foggy morning today. Little humid. No blue sky. It'll be hotter in the daytime today. I hope to see blue sky.
Bad news. Yesterday's new cases were 105 across the country including Tokyo 54. According to the press, 31 of infected people in Tokyo 54 were workers of the "Night City".
Good news. Several orchestras restarted their concerts. However, the NHK Symphony Orchestra, the most famous and leading orchestra in Japan, is still suspended playing. They announced that the concert will restart on 17 July. No audience. Live broadcast on FM radio and Internet. With TV filming. TV will be broadcast later on. This orchestra is named after Japan's largest public broadcasting, NHK, and their subscription concerts in NHK Hall and Suntory Hall are performed for TV and FM radio.
This morning's music is Schubert's "Winterreise". It was broadcast live from London yesterday. I watched live stream on YouTube. This morning I'm listening to the ondemand on BBC Radio 3. Performed by my most favorite "active" pianist Mitsuko Uchida and my favorite tenor Mark Padmore.
I bow down to their Schubert. It is transcendental.
https://youtu.be/2en3ZugteLI
https://www.bbc.co.uk/programmes/m000k9yt
Have a wonderful Saturday and music.
Stay safe and healthy 😊😷🖖🖖🖖🖖🖖
27 June 2020 #tokyo #japan
https://www.instagram.com/p/CB7LyKoJBCq/