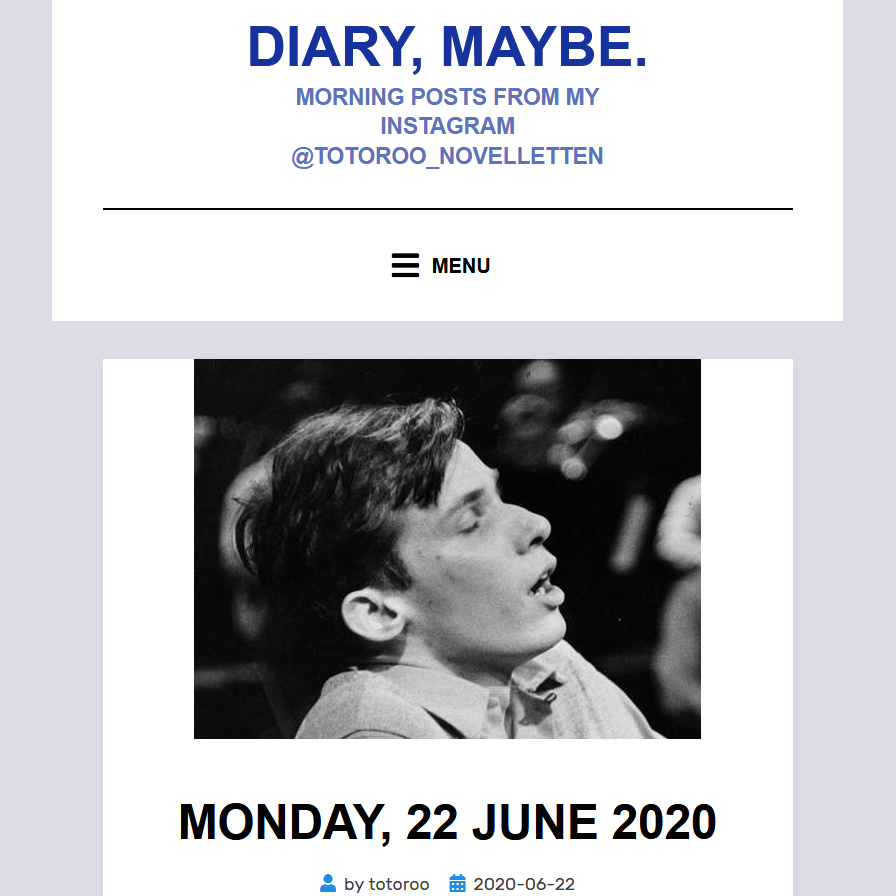 Wednesday, 24 June 2020. My new blog.
I've been posting my morning English posts recently as a practice for English writing.
The posts have piled up, so I've opened a new blog and put them all together there. I think it became a kind of music diary. I don't know how long I can go on, but I want to keep them as the records of the year of the pandemic for a while.
https://www.instagram.com/p/CBzqgUFJCzX/