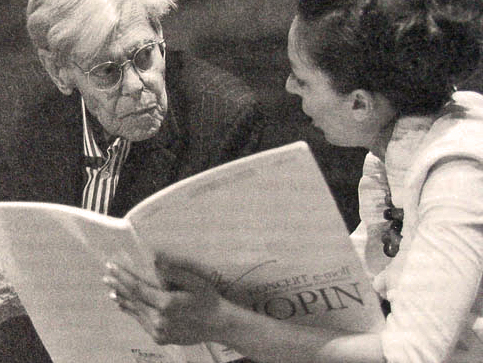 Chopin Exhibition. Friday, 19 June 2020
Good morning from Tokyo. It's raining. The sky is totally white. It was cool yesterday, but this morning is cooler than yesterday. It's cheerless, but being comfortable.
Yesterday's new cases were 71 (…sigh…) across the country including Tokyo 41. The number of new cases increased slightly. But last night, the Japanese government lifted all requests for self-restraint about movement in the country. Well, though, even until yesterday, people always could go wherever they wanted to go where. From the outside, Japan may seem to be a restrictive country, with many limitations, but in reality, it's all is vague and loose. For good or bad.
This morning's album is Chopin's Piano Concertos. Released by NIFC (the Fryderyk Chopin Institute) in Warsaw. Yulianna Avdeeva (piano), Frans Brüggen (cond), Orchestra of the 18th Century with period instruments. Avdeeva uses a rare Érard piano made in 1849. I listened to their performance of Chopin's Piano Concertos on Brüggen's last visit to Tokyo in Apr 2013 before a year of his death. It was a wonderful experience.
Yesterday, I finally got my wish and visited the Chopin exhibition at the Nerima Art Museum (Co-host is NIFC). It was almost going to be cancelled due to the Coronavirus. But it was held although postponed. Whew!
It's a great exhibition. I'll post about this later on.
Have a cozy Friday and music.
Stay safe and healthy 😊😷🖖🖖🖖🖖🖖
19 June 2020 #tokyo #japan
https://www.instagram.com/p/CBmfpZJDix8/