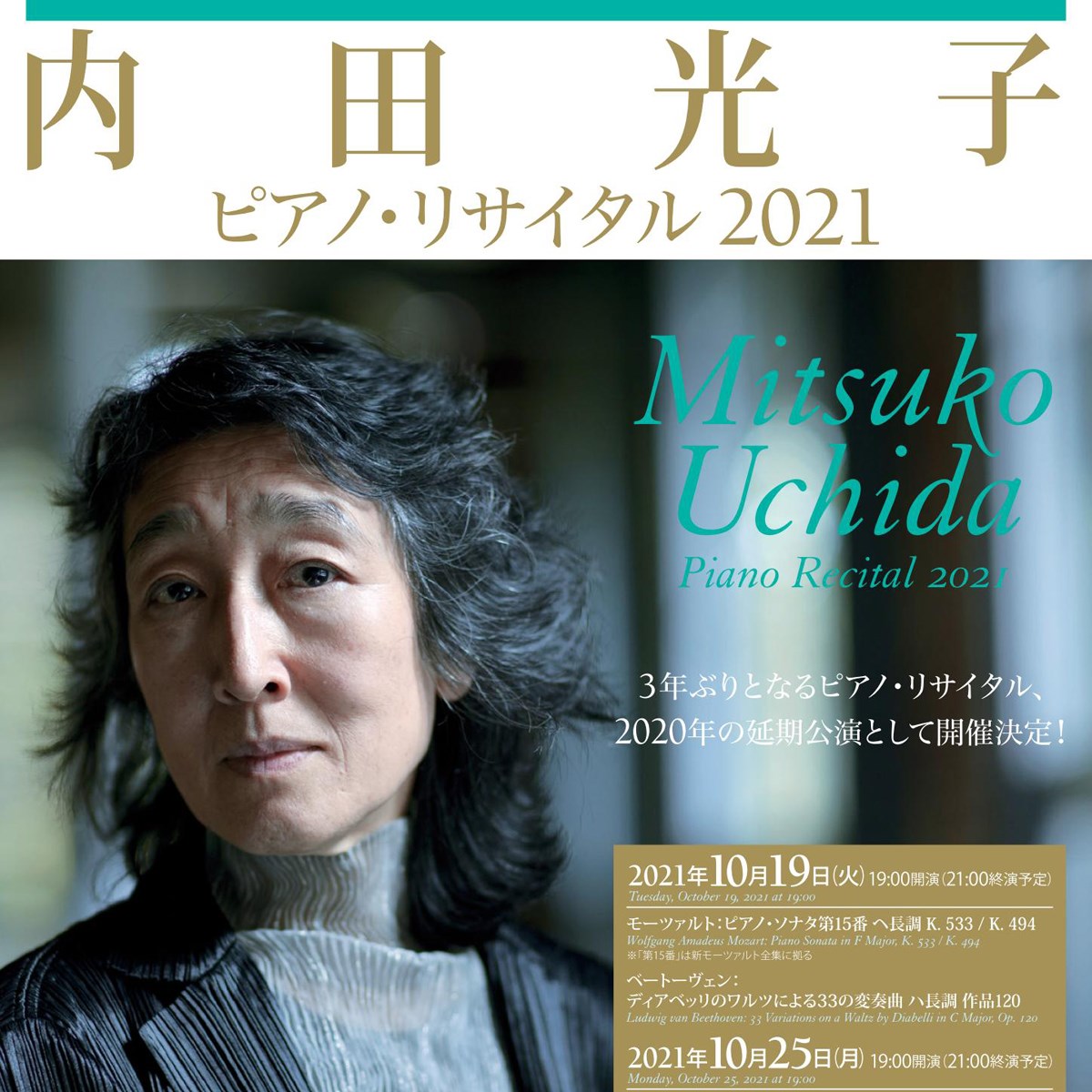 Thursday, 16 September 2021 – Mitsuko Uchida will give recitals in Tokyo next month!
Good evening from Tokyo under the fourth time state of emergency.
Day 67.
Again, the Instagram system refused my post because my text is too many words. I posted a cut down version on Instagram. This is the original text on this blog.
—–
In Tokyo I greeted the dawn of 17 September. But I post this as my diary for 16 September.
Suddenly it was announced that Mitsuko Uchida will give two piano recitals in Tokyo next month. These are instead of the cancelled concerts by Mitsuko Uchida & Mahler Chamber Orchestra in last autumn.
I received refunds for Uchida's tickets last year, so I have to get tickets again for her recitals. This is a big job. In normal times, tickets for her recitals are sold out immediately. But now isn't the time of the normal situation, so I don't know what will become of it.
A few days ago, the schedule of Uchida's recital at Mito-Geijutsukan (Art Tower Mito) was suddenly announced, and many of Uchida's fans were surprised. Mito is close to Tokyo, but it isn't the city where I can go for a day trip from Tokyo casually in the middle of this pandemic. I expected at that time that one or two recitals would be given at Suntory Hall in the heart of Tokyo, Uchida's base hall in Japan. And today, Suntory Hall has announced that they will give her two recitals late in October. This is wonderful news for piano lovers in Tokyo.
The programmes of Uchida's recitals are below.
17 October 2021, Concert Hall ATM, Mito
19 October 2021, Suntory Hall, Tokyo
– Mozart: Piano Sonata in F major, K533/K494
– Beethoven: 33 Variations on a Waltz by Diabelli in C major, op. 120
25 October 2021, Suntory Hall, Tokyo
– Schubert: Excerpts from Four Impromptus, op. 142, D935
– Beethoven: 33 Variations on a Waltz by Diabelli in C major, op. 120
—– The text after here has been removed from the Instagram post. —–
In addition to Uchida, Evgeny Kissin and Krystian Zimerman will also give recitals in Japan this autumn. But I think that until the day of the recitals those concerts won't be certain that they will really be held. Christian Arming, the conductor, is in Japan now, and he is in the 14 days quarantine.
—– Until this point, it has been removed from Instagram post. —–
Good night. Have a nice dream.
Wear a mask and wash your hands.
Stay safe and healthy 😊😷🖖🖖🖖🖖🖖
16 September 2021 #tokyo #japan
https://www.instagram.com/p/CT5YGcvB5kR/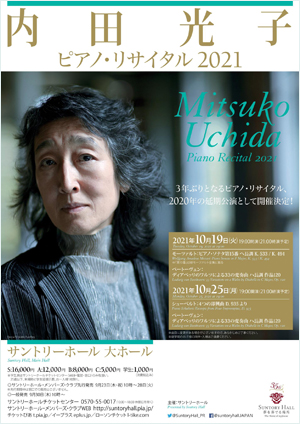 PDF