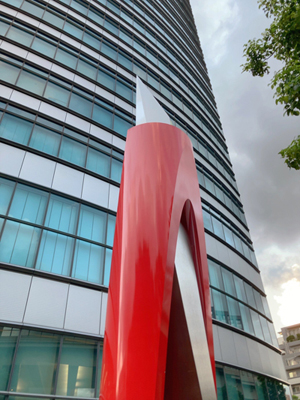 Friday, 6 August 2021 – Toppan building
Good evening from Tokyo under the fourth time state of emergency.
Day 26.
This evening I went to the heart of Tokyo to listen to a violin recital by Ryosuke Suho at Toppan Hall.
I post a video of the Toppan building in which the Toppan Hall is placed. I captured this early this evening. Toppan is a major printing company in Japan. In this building there is the Printing Museum and Toppan Hall, a wonderful concert hall for chamber music.
Good night. Have a great weekend!
Wear a mask and wash your hands.
Stay safe and healthy 😊😷🖖🖖🖖🖖🖖
6 August 2021 #tokyo #japan
https://www.instagram.com/p/CSPhusSBdv-/