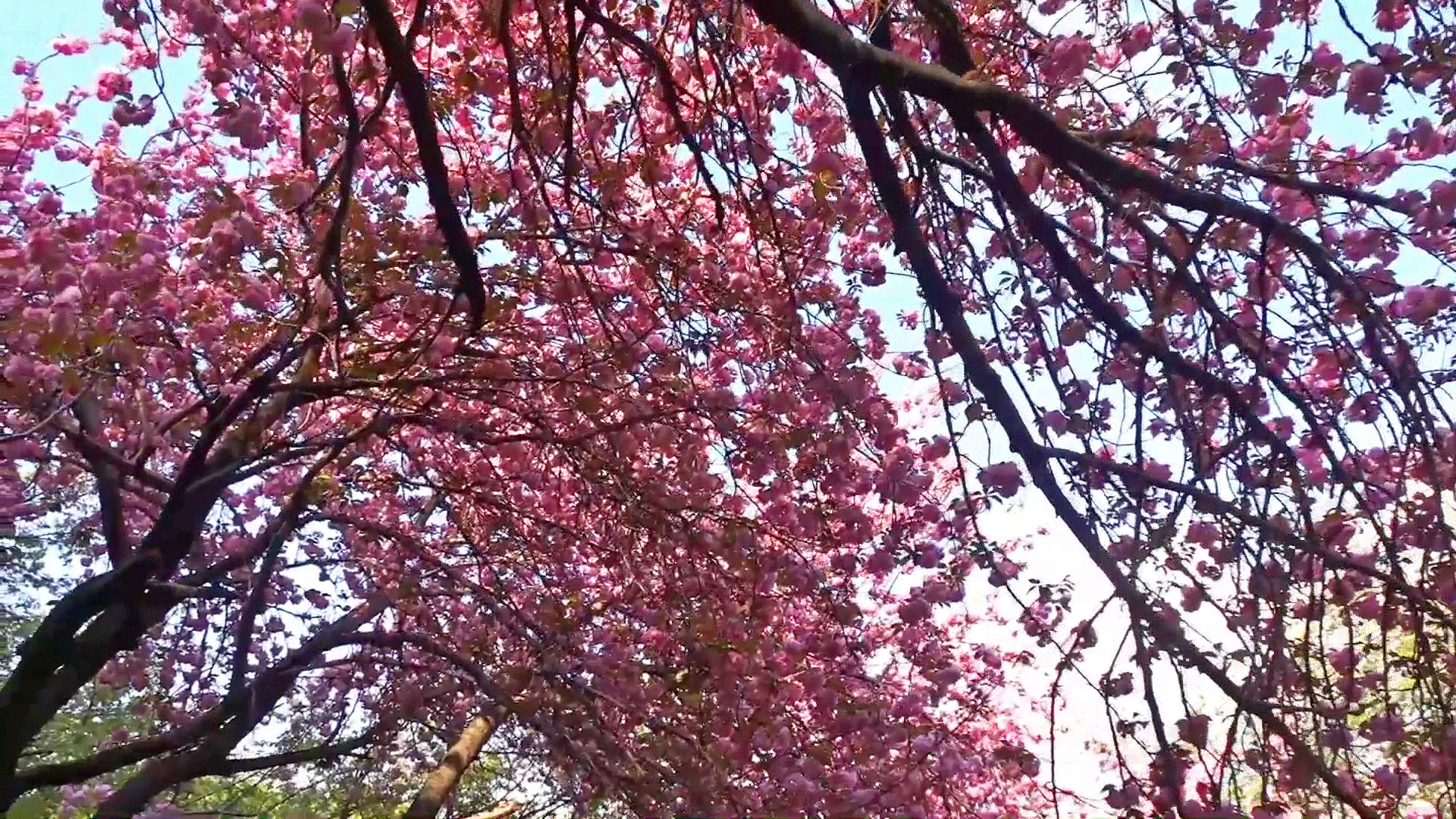 Friday, 9 April 2021 – Yae-zakura (double cherry blossoms) in Tokyo
Good evening from Tokyo after the second state of emergency was lifted.
Day 20 after the lifting.
Finally, the Government has decided to apply the priority measures to prevent the spread of disease to Tokyo. The measures will last for 30 days, from 12 April to 11 May. The same measures will be applied to Kyoto and Okinawa, and will last until 5 May. This new measures have already been applied to Osaka, Hyogo and Miyagi on 5 April.
This new measures are different from the state of emergency. Without declaring the state of emergency, it can apply strict restrictions close to it. This is made possible by a new law made in February.
The Vaccine Minister has announced that the all necessary amount of vaccine for the elderly over the age of 65 is expected to be ready by the end of June. However, who will give shots to so many people in such huge doses? In this case, around 36 million people, nearly 30% of the Japanese population, are targeted for vaccination. Some sources say that there are completely not enough medical staff for this project.
Today I post one video, split into 4 parts for editing reasons. This is the Yae-zakura grove where I walked yesterday. It was dark near sunset, but in any case, this place is always dark even in the daytime. It was calm and beautiful, a lovely place.
I uploaded a high quality version to YouTube.
https://youtu.be/Z4NUcrHz-YY
Have a nice dream. Good night.
Wear a mask and wash your hands.
Stay safe and healthy 😊😷🖖🖖🖖🖖🖖
9 April 2021 #tokyo #japan
https://www.instagram.com/p/CNdJ1n_pyoY/