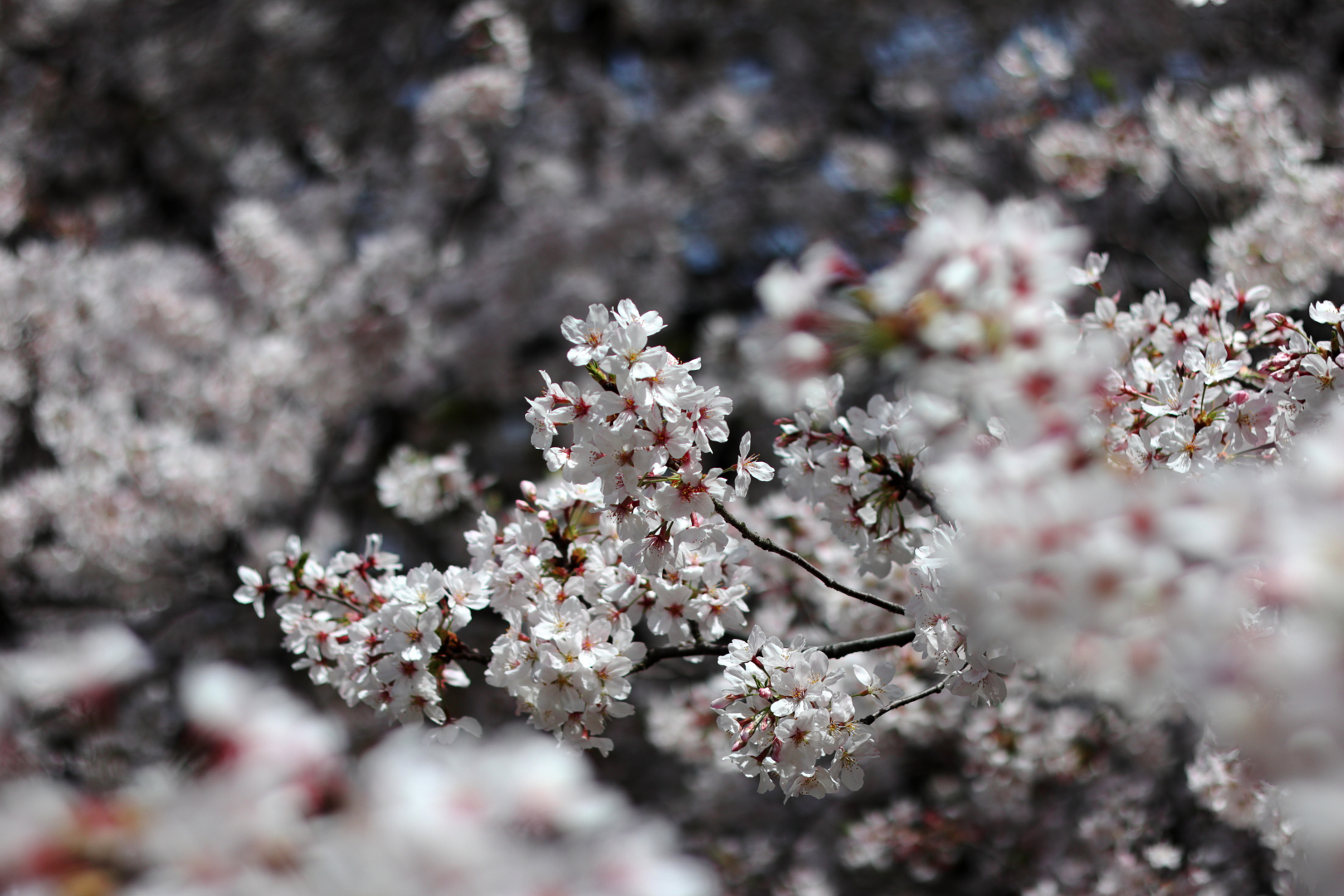 Wednesday, 31 March 2021 – The cherry blossoms are falling fast towards their end of season
Good evening from Tokyo after the second state of emergency was lifted.
Day 10 after the lifting.
The number of new infections is going up in the Tohoku region, Osaka and Tokyo. Many people are angry that the Government is failing in its measures against Corona. Some people say the 4th wave of Corona has arrived. The Japanese Government's vaccination schedule is very delayed. In short, these are the same as always.
Yesterday, Tokyo was covered with Yellow Sand, and all the photos I took turned out to be of weird colours. Everything looked gloomy, as if it was filtered to create a dystopia. Even the colourful tulips. I couldn't take it anymore that situation, so today I went back to the park for a short time to take better tulips photos. At the same time, I took more photos of the cherry blossoms, which are falling fast towards their end of season. You can find today's tulips photos in my feed. Tonight I posted 2 photos of tulips. Now, I post here 10 photos of cherry blossoms.
Like yesterday, today in Tokyo the temperature was like early summer. The flowers are hurrying up to bloom. I'm beside myself with worry that I might miss their best moments.
Have a nice dream. Good night.
Wear a mask and wash your hands.
Stay safe and healthy 😊😷🖖🖖🖖🖖🖖
31 March 2021 #tokyo #japan
https://www.instagram.com/p/CNF71JaJh-O/