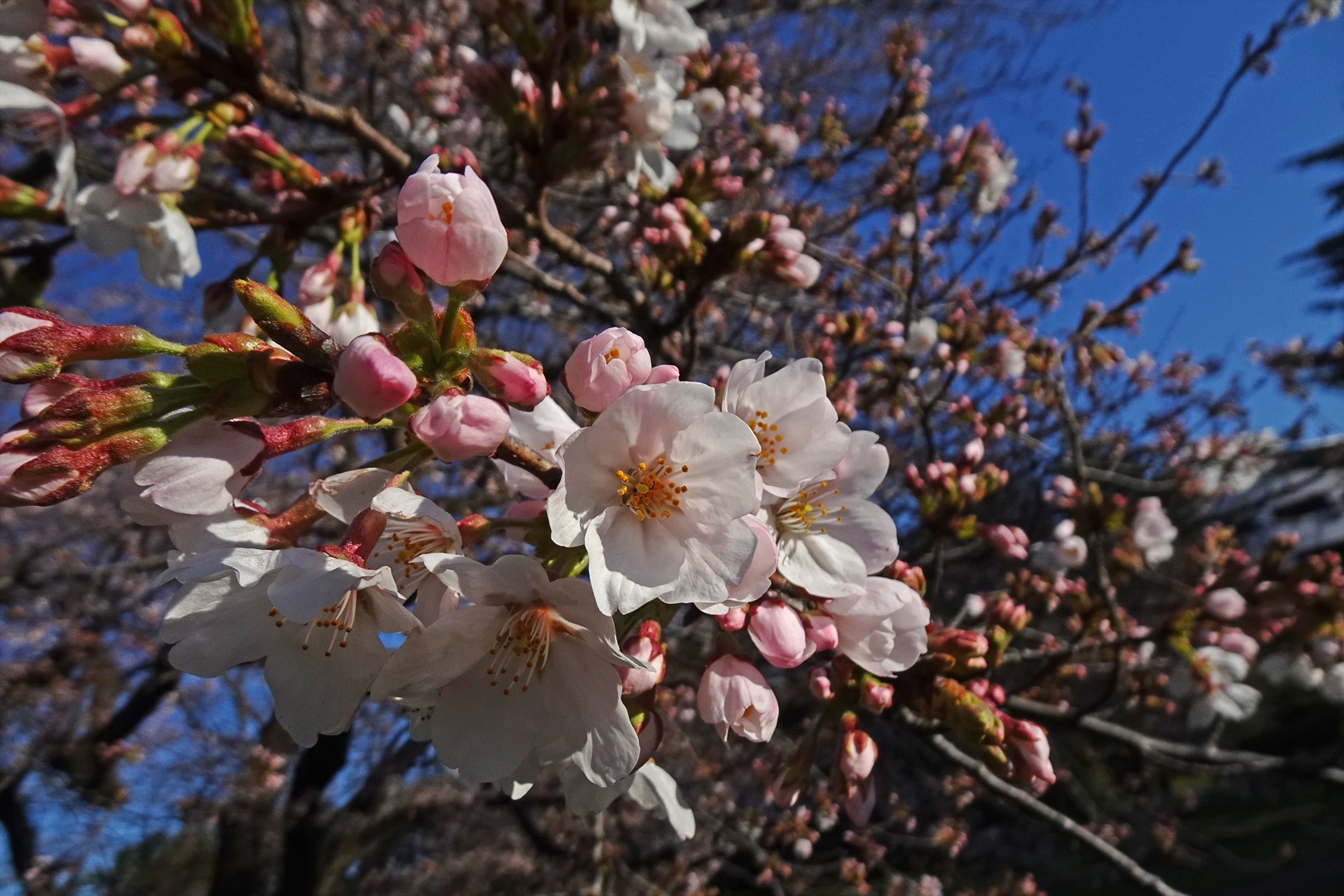 Tuesday, 23 March 2021 – I enjoyed the beautiful spring time in the park
Good evening from Tokyo after the second state of emergency was lifted.
Day 2 after the lifting.
As I wrote in my post yesterday, I got up quite early this morning and went to the park in the early hours.
It was a beautiful sunny day. The sky was clear and bright. The wind was cold but pleasant. The spring birds were singing joyfully. The cherry blossoms (Somei-yoshino) were not in full bloom yet. The Yama-zakura cherry blossoms were at their best. The peach flowers were more blooming than a few days ago. I enjoyed the beautiful spring time.
I took a ton of photos in the park today as usual. I'd like to share with you some photos of cherry blossoms, peach flowers, tulips and beautiful fresh leaves.
And I put the photos of today's my resting sopt, too. I relaxed and savoured my hot coffee watching the Yae-zakura (double-cherry) trees again. (They are still buds.)
All things were simple, so I was satisfied and happy. Like zen.
Have a nice dream. Good night.
Wear a mask and wash your hands.
Stay safe and healthy 😊😷🖖🖖🖖🖖🖖
23 March 2021 #tokyo #japan
https://www.instagram.com/p/CMxPjNupdsL/