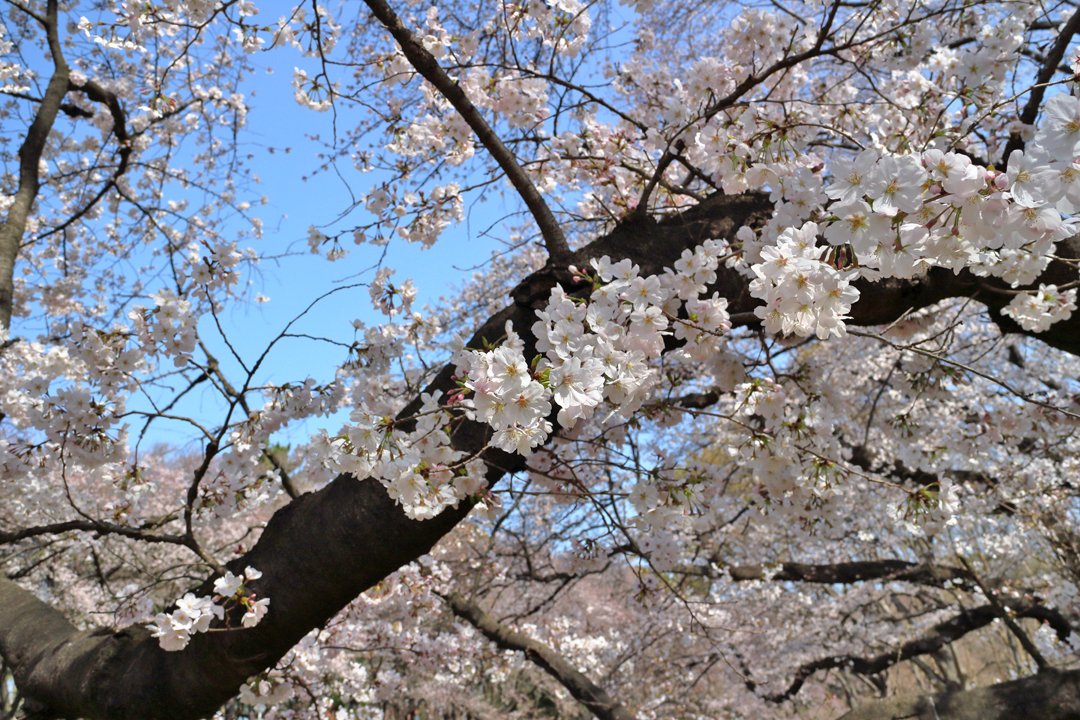 Monday, 22 March 2021 – My most favourite cherry tree in the park
Good evening from Tokyo after the second state of emergency was lifted.
Day 1 after the lifting.
Today's news.
In Japan, 2 pharmaceutical companies, SHIONOGI and AnGes, have developed new Corona vaccines and now they are testing clinical trials. Today, the Ministry of Health, Labour and Welfare announced that 2 more pharmaceutical companies, Daiichi Sankyo and KM Biologics, have also developed, and launched clinical trials on new Corona vaccines. It's inefficient to purchase the vaccines from overseas, so I hope that domestic pharmaceutical companies can start mass producing them soon.
Today's photos are my most favourite cherry tree in the park. I took the photos of No.1 to No. 8 in 2019 and 2020. The last 2 photos were taken a few days ago when I went to check the flowering state on this tree. At that time, I saw the traces of the cutting the branch on this tree. It's a very old and gigantic tree. The branches are also gigantic and the tree stands in imbalance. When I saw this tree in the past, it looked like to be defying gravity. I'd worried that one day it might collapse with its own weight.
I don't know what happened to this tree in reality, but I think the park rangers decided to cut down this branch for some reasons. It's sad, but there is no way. The words on the board on the tree mean 'No climbling the tree (木登り禁止)'.
If I can get up very early tomorrow morning, I'll go and see this tree again. Are there many flowers in bloom already?
Have a nice dream. Good night.
Wear a mask and wash your hands.
Stay safe and healthy 😊😷🖖🖖🖖🖖🖖
22 March 2021 #tokyo #japan
https://www.instagram.com/p/CMuq6LhJjOc/