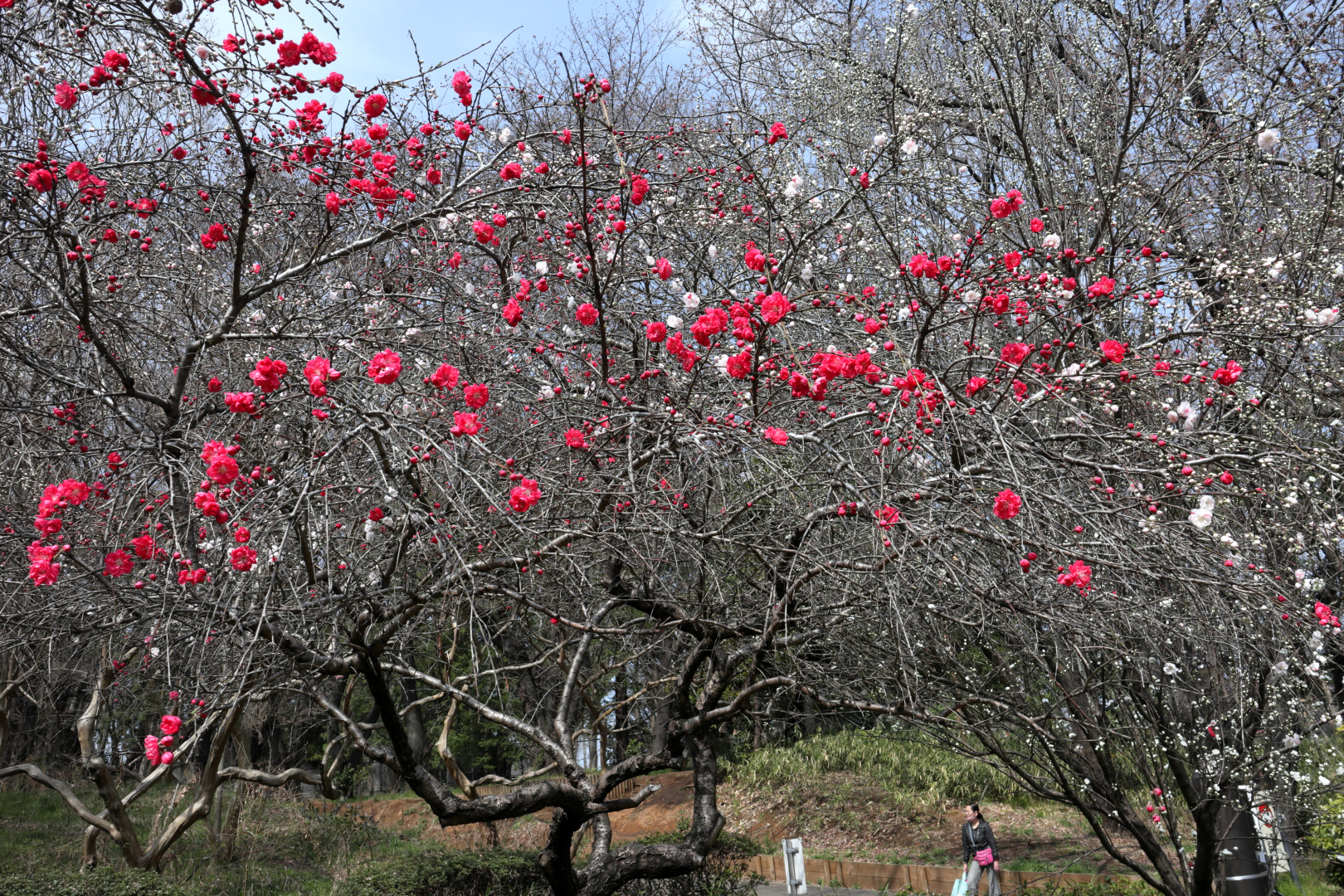 Saturday, 20 March 2021 – I named my favourite peach and cherry grove as 'the paradise in the park'
Good evening from Tokyo under the state of emergency.
Day 72.
Today is the Vernal Equinox Holiday. In Japan it's a national holiday, although as it's a Saturday, practically the same as a usual Saturday. The weather forecast for today was bad, but it has been off. The weather was little fine, the air was cool. I didn't go anywhere and stayed at home to rest.
Today's big news in Japan.
1. The earthquake struck at night in Miyagi in the Tohoku region.
The earthquake was seismic intensity of upper 5 on the Japanese scale in Miyagi. The Japan Meteorological Agency announced that it's the aftershock of the 2011 Great East Japan Earthquake. On 13 February, there was another big earthquake, also the aftershock of the 2011 Great Earthquake. Today's quake in Tokyo was seismic intensity 3. In Tokyo, this quake wasn't big, but long, so I was surprised. This kind of earthquake is bad feeling.
2. About the Tokyo Olympics.
The Olympics Minister Marukawa announced that the Tokyo Olympics will not accept spectators from overseas. I think it's crazy to hold the Olympics. The Tokyo Olympics is cursed and we should cancel it.
I post here 6 photos from yesterday in the park.
They are the peach and cherry trees. I named this place 'the paradise in the park'. I look forward to going there every spring. The flowers have just started to bloom. There are two types peach trees and one type cherry trees. The Genpei-momo (Genpei Peach) is very interesting, it produces mixture of red and white flowers. The Houki-momo (Houki Peach), which is shaped like a broom, will also be in bloom. 'Houki' means 'broom' in Japanese. And there are Sakura (Somei-yoshino Cherry) trees. Following yesterday's 6 photos, I put on here 4 photos from just one year ago, when this grove was in full bloom. I hope you enjoy them.
Have a nice dream. Good night.
Wear a mask and wash your hands.
Stay safe and healthy 😊😷🖖🖖🖖🖖🖖
20 March 2021 #tokyo #japan
https://www.instagram.com/p/CMptJmhJL4q/