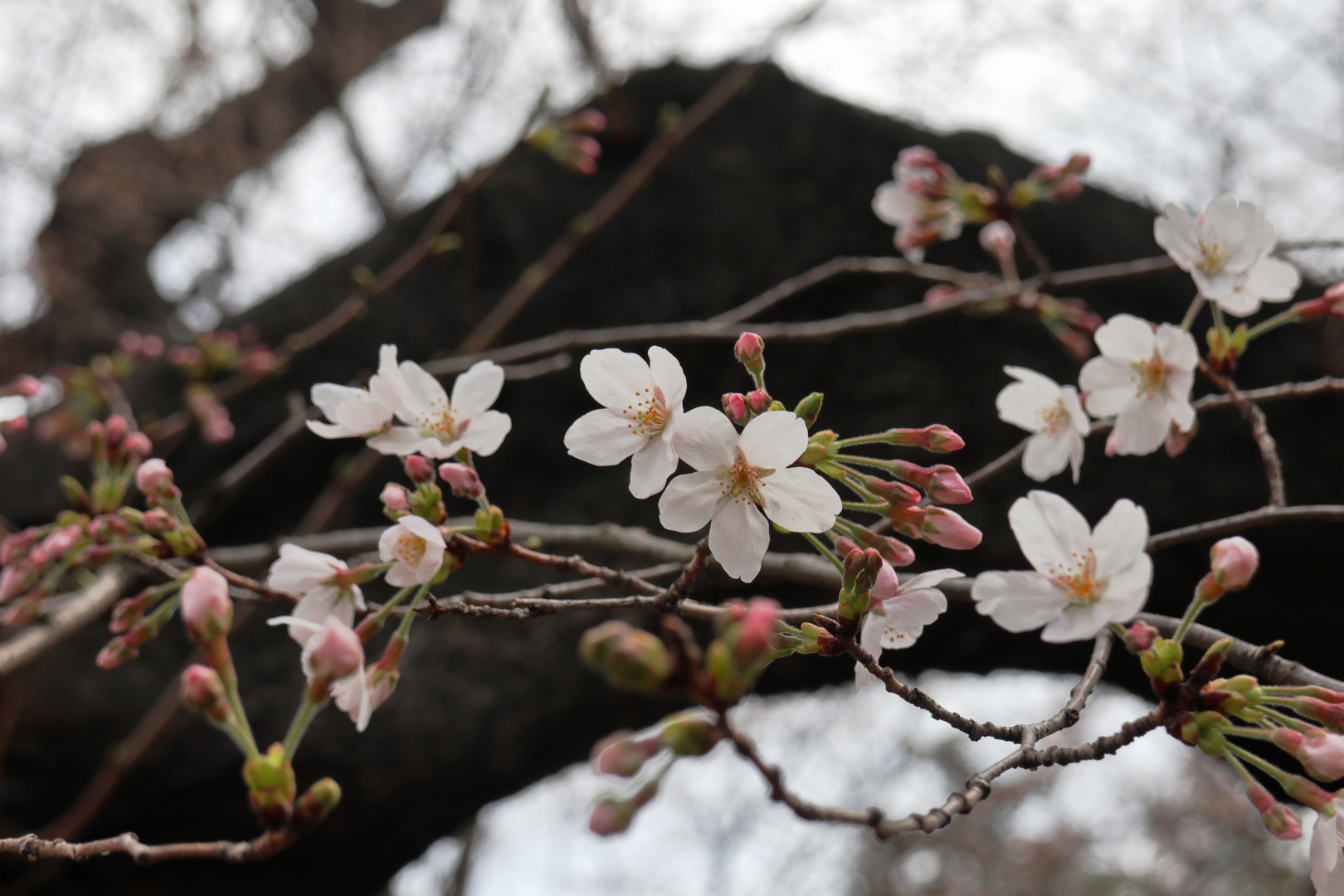 Friday, 19 March 2021 – I went to the park to check the cherry blossoms
Good evening from Tokyo under the state of emergency.
Day 71.
Today I went to the park to check the cherry blossoms. Still most of the trees were not in blossom. The early blooming trees were not in full bloom yet. However, the photos are lovely. The Kobushi flowers (Magnolia kobus) were starting to fall. The Zelkova's shoots were shining bright green. The peach trees had begun to bloom. The buds of the Yae-zakura cherry trees (double-flowered cherry trees), which come into full bloom in late spring, were swelling. The birds were singing cheerfully. It was a beautiful and peaceful spring daylight, if I can forget that I'm in the Pandemic world. The weather forecast for this weekend is bad. I think I can't go to the park.
I post here today's 7 photos of the cherry blossoms. And the 8th to 10th photos are today's my rest spot. In this place, I relaxed and rested. I listened to the songs of the birds, looking at the grove of Yae-zakura those are still without leaves and flowers.
I hope you all have a great weekend.
Have a nice dream. Good night.
Wear a mask and wash your hands.
Stay safe and healthy 😊😷🖖🖖🖖🖖🖖
19 March 2021 #tokyo #japan
https://www.instagram.com/p/CMnEB-kJgiM/