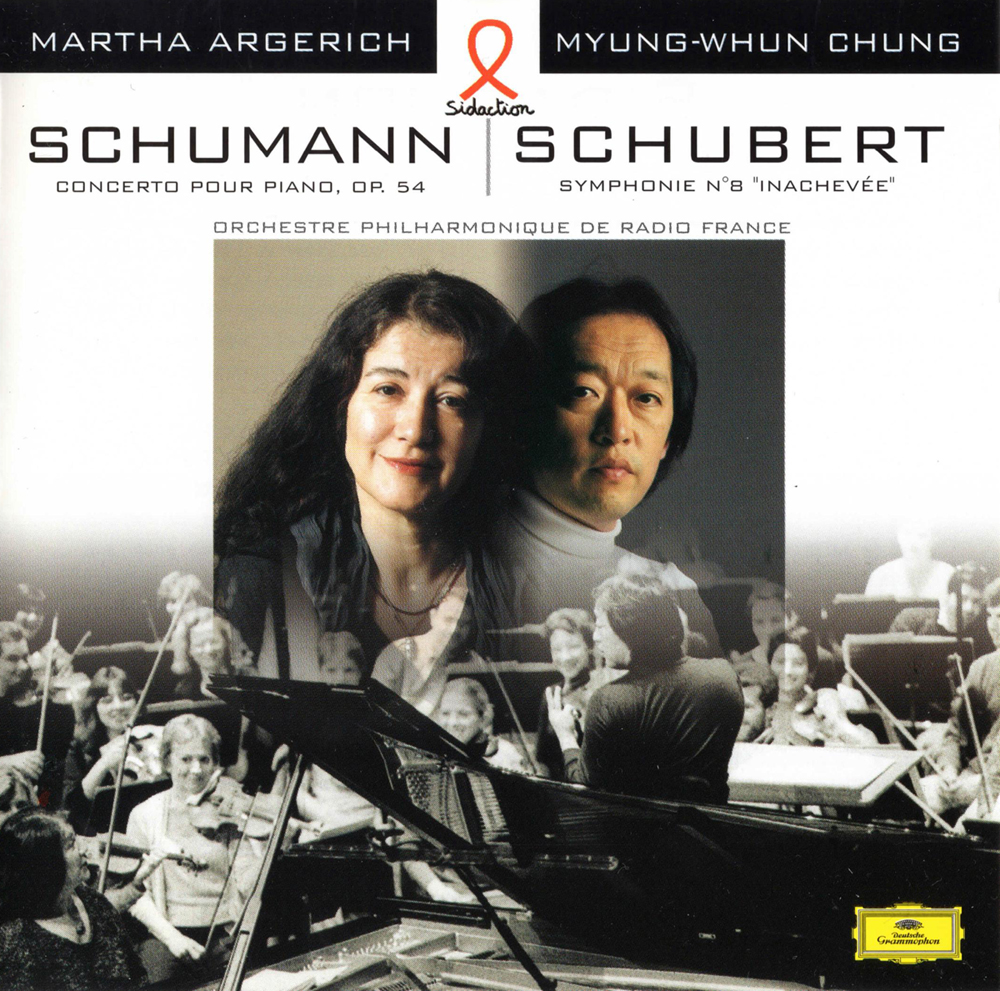 Good morning from Tokyo. It's a totally pure white sky again. It's a small misty rain. Cool and comfortable morning. Today's forecast is almost same as yesterday, cloudy or rainy. Welcome to the white sky's world.
Corona. Yesterday's new cases were 333 nationwide. Tokyo 143, in other Metropolitan areas, Saitama 42, Kanagawa 28, Chiba 25.
Today the Tokyo Metropolitan Government is expected to raise the alert level for COVID-19 to the maximum.
The Japanese pop stars stage which I took as a topic in recently posts became more huge serious issue. 800 audiences have returned their home town in many areas across the country, and now it became clear that some of them, not a few, are infected.
This morning's music is Schumann's Piano Concerto performed by pianist Martha Argerich and Orchetre Philharmonique de Radio France conducted by Myung-Whun Chung. From the live recording on 2001, Deutsche Grammophon label.
Yesterday I wrote about a live vedeo performed by Argerich and Hiroshima Symphony Orchestra (HSO) in the summer of 2015. This was one of the annual concert series titled "An Evening of Peace Concert, HIROSHIMA" which takes place around 6th August.
On the morning of 6th August 1945, a nuclear bomb was used to attack a city for the first time in human history in Hiroshima. The people of Hiroshima have never stopped sending messages of peace to the world. This annual summer concert by HSO is one of such messages. Argerich assents to HSO's message and HSO gave her the honorable title of "Peace and Music Ambassador".
I listened to their concert in 2015 in Tokyo. That was an amazing concert and unforgettable experience for me.
In this summer Argerich scheduled to perform with HSO in Hiroshima, however COVID-19 sabotaged it. She can't come to Japan this summer too. (In this spring she canceled some concerts in Japan. There is no way.)
A young talented pianist Mami Hagiwara will play in HSO's concert instead of Argerich.
Have a beautiful Tuesday and music.
Stay safe and healthy 😊😷🖖🖖🖖🖖🖖
15 July 2020 #tokyo #japan
https://www.instagram.com/p/CCpqIicp5ep/