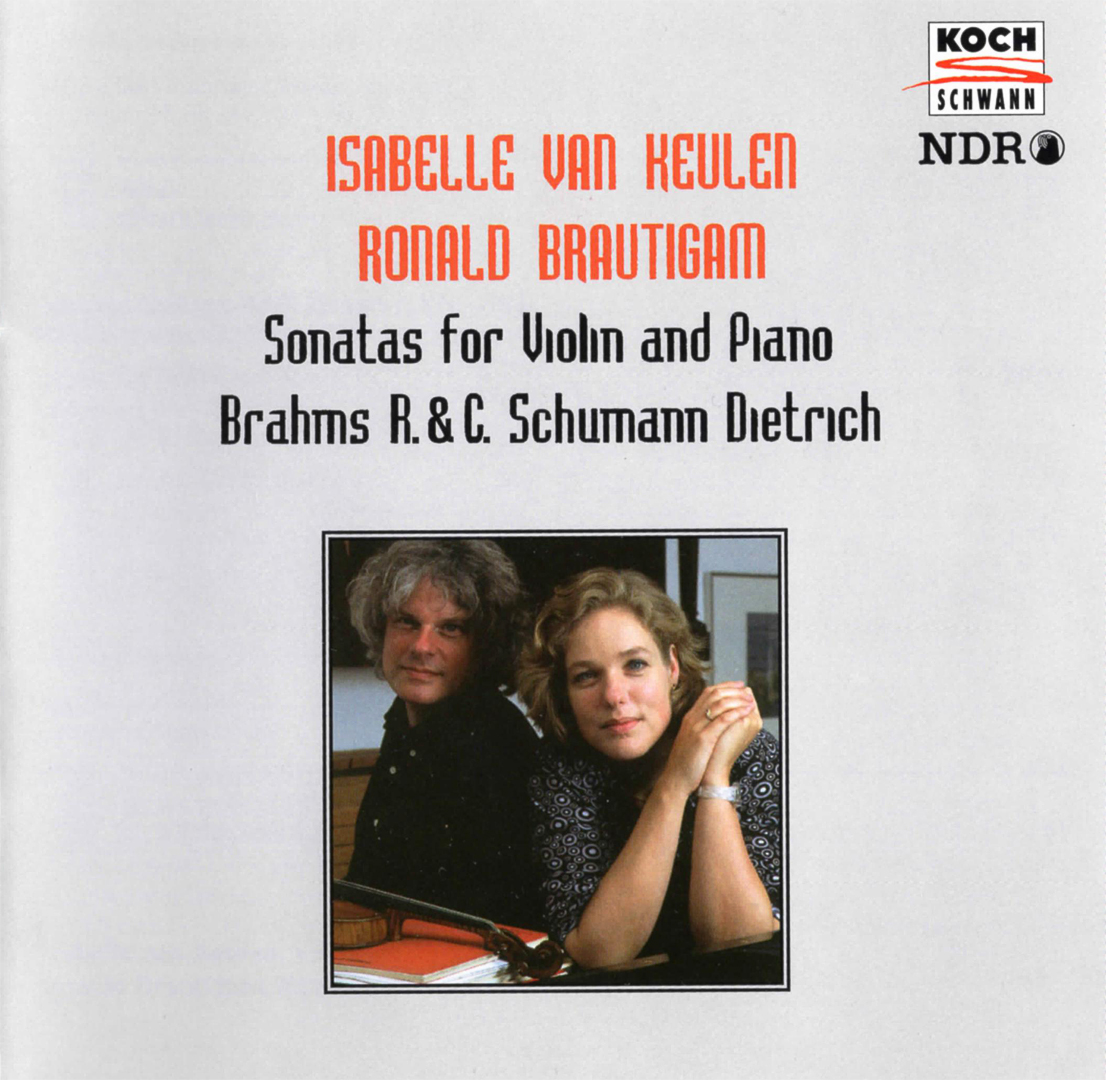 Good morning from Tokyo. It's a white cloudy sky. Very cold morning. I think we must be totally lost the blue sky. Today's forecast is almost same as yesterday, cloudy or rainy.
Yesterday's new cases were more 450 nationwide.
According to NHK, the number was 450, but Asahi Shimbun (Asahi News) said the number was 452.
According to NHK, yesterday's new infections were Tokyo 165, in other Metropolitan areas, Kanagawa 42, Saitama 38, Chiba 29. Osaka in western Japan 61. The number of infections is increasing every day. It's not good.
The total 64 infections people have been reported from the show I wrote in recently posts. It's a disaster. I read in articles, some newborn babies in NICU and children in nursery school is suspected infection from 2 infected audiences.
This morning's album is the works of Schumann's family and friends performed by Isabelle van Keulen (violin) and Ronald Brautigam (piano). I chose this album because it records Brahms' Violin Sonata No. 1 which is known as the "Regensonate (Rain Sonata)". The rainy weather brought me an inspiration to choose this great sonata. And also in this album I can listen to Clara's beautiful pieces and the violin sonata as known "FAE Sonata" which was co-composed by Robert and his friends, Brahms and Albert Dietrich. It's a nice album. Keulen is a wonderful violinist and Brautigam is one of my favorite pianists.
Have a good Thursday and music.
Stay safe and healthy 😊😷🖖🖖🖖🖖🖖
16 July 2020 #tokyo #japan
https://www.instagram.com/p/CCrvtc4J0vC/