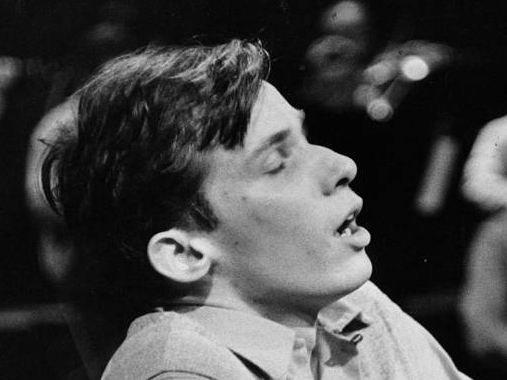 Good morning from Tokyo. It's so chilly that I can' t believe it's late June. The sky is really completely white. Ahoy, Blue-Sky-san, where are you?
Yesterday in Tokyo, the sky was like this, too. So I couldn't see the solar eclipse. I saw it on Twitter and Instagram. Hurrah Social Media!
Yesterday's new cases were 56 including Tokyo 35.
The Tokyo Metropolitan Government has completely ended that silly "Tokyo Alert". Well, the Tokyo Governor's election is coming up. Everything has to do with the election (or "her" election). ("her", "You-Know-Who", Gov.)
This morning's music is Chopin. Piano Sonata No. 3, it's also my favorite. This morning's Chopin is very special. Because it 's played by Glenn Gould!
When I knew for the first time that Gould had recorded Chopin's Sonata, I was very surprised. This is the only Chopin recording he left us. It's full of wonderful surprises. Totally amazing. I'm an addict of this recording.
Have a nice start to the week and enjoy music.
Stay safe and healthy 😊😷🖖🖖🖖🖖🖖
22 June 2020 #tokyo #japan
https://www.instagram.com/p/CBuDRezJ0Sb/