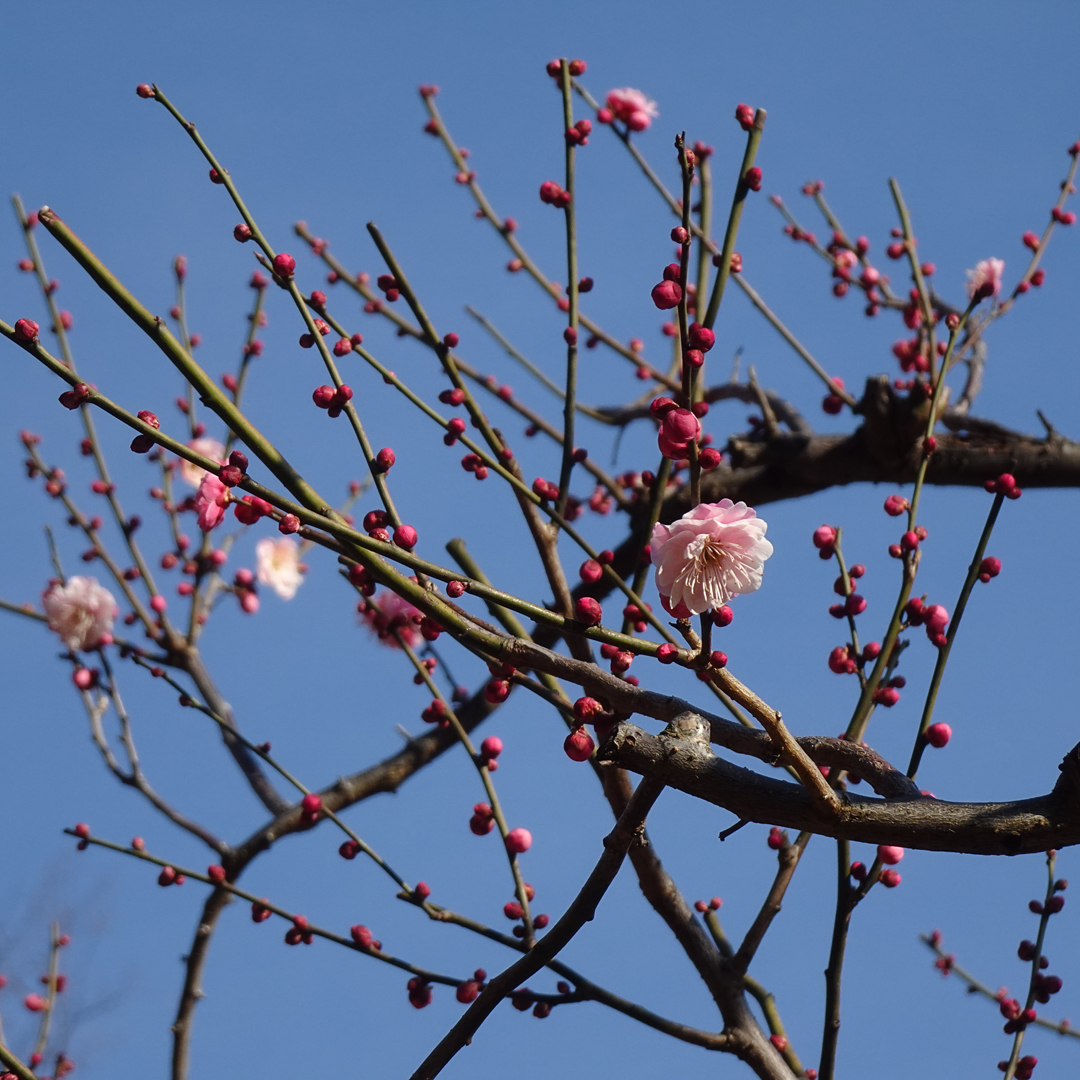 Good evening from Tokyo under the state of emergency.
Day 29.
Finally I could go to the plum grove in the park.
I wrote in last night's post that I wanted to go and find the plum and winter cherry blossoms. The plum blossoms are only a little in bloom. The 3rd and 4th photos in this post are cherry blossoms which bloom in autumn and spring.
Spring is coming round the corner!
(Like Robert Schumann style)
The park has a few plum groves. Today I couldn't see all the plum groves. There is one plum tree that starts to flower early, but today I was unable to go there because it's too far from the entrance of the park. I have to walk for 20 minutes from the entrance to get there. It takes 10 minutes walking even from the bicycle parking area. The park is so large that it takes a few days to get to know whole of the all areas. The forecast for Tokyo is for early summer temperatures this weekend, jumping over spring. I want to go to the park again this weekend.
Have a nice dream. Good night.
Wear a mask and wash your hands.
Stay safe and healthy 😊😷🖖🖖🖖🖖🖖
5 February 2021 #tokyo #japan
https://www.instagram.com/p/CK6y6VTpIsG/