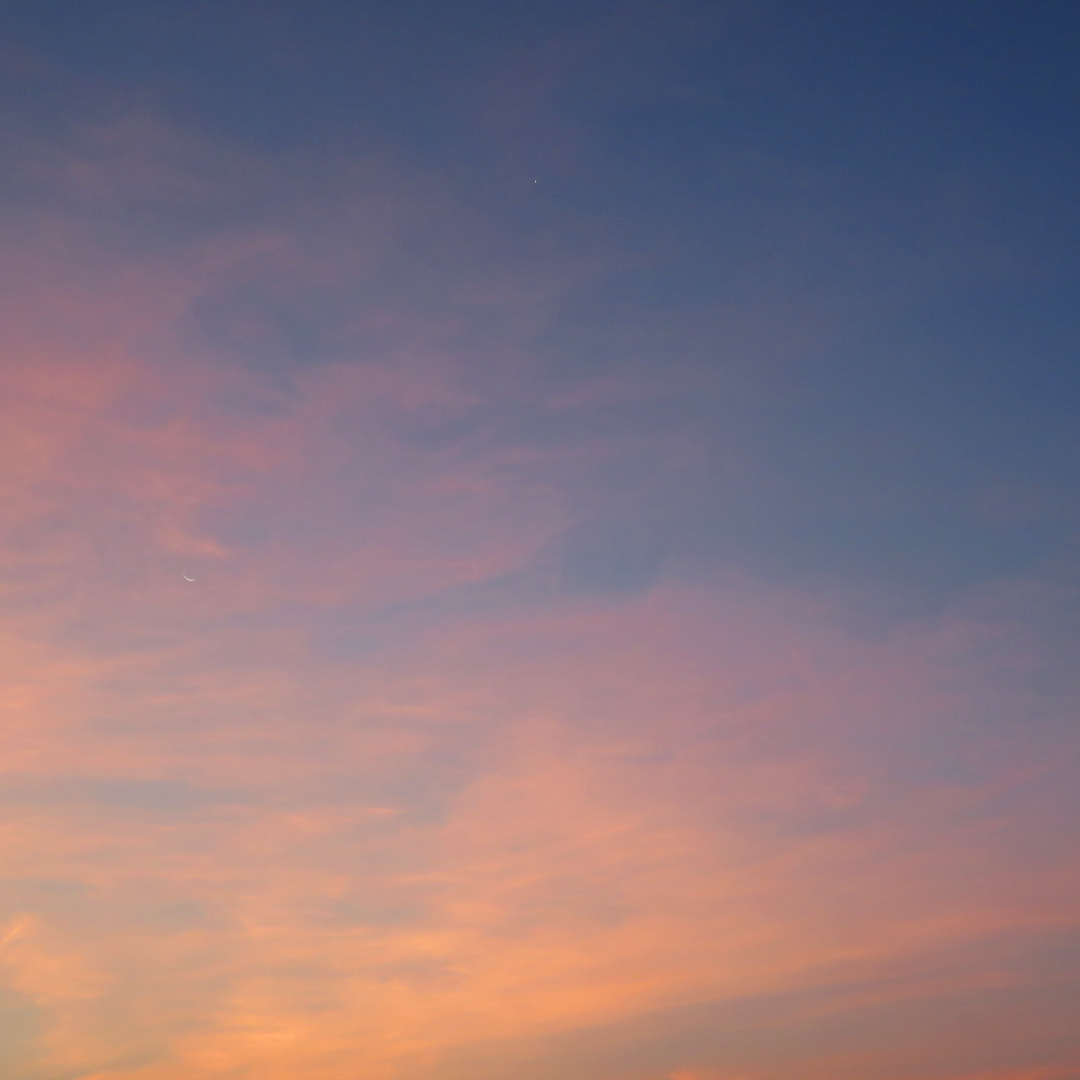 Monday, 17 & Tuesday, 18 August 2020
Good morning (or evening) from Tokyo.
In Tokyo, the morning of the 18th August is coming. The sky is starting to lighten. Same as yesterday, I'll post some photos from yesterday morning, the 17th, with this post.
Japan is covered by two high pressure systems, and is facing a terrible heat wave. Finally, yesterday, the maximum temperature 41.1 °C (about 106 °F) was recorded in Hamamatsu, Shizuoka. This is the same record as Japan's highest temperature in history. It's a very scary summer.
This heat wave seems not to end. In Japan, we usually feel autumn after Obon (the Festival of the Dead in Japan, around mid-August). Obon has already passed, but autumn has not arrived.
It's past five in the morning. It's very hot and humid in Tokyo. The temperature is already near 30 °C (80 °F). It's cloudy, but I can't expect cooler temperature today. The parakeets don't appear. The birds' singing this morning is not heard. It's a hot, melancholy morning.
Have a nice summer day.
Stay safe and healthy 😊😷🖖🖖🖖🖖🖖
17 & 18 August 2020 #tokyo #japan
https://www.instagram.com/p/CEAQ-0OJHkc/