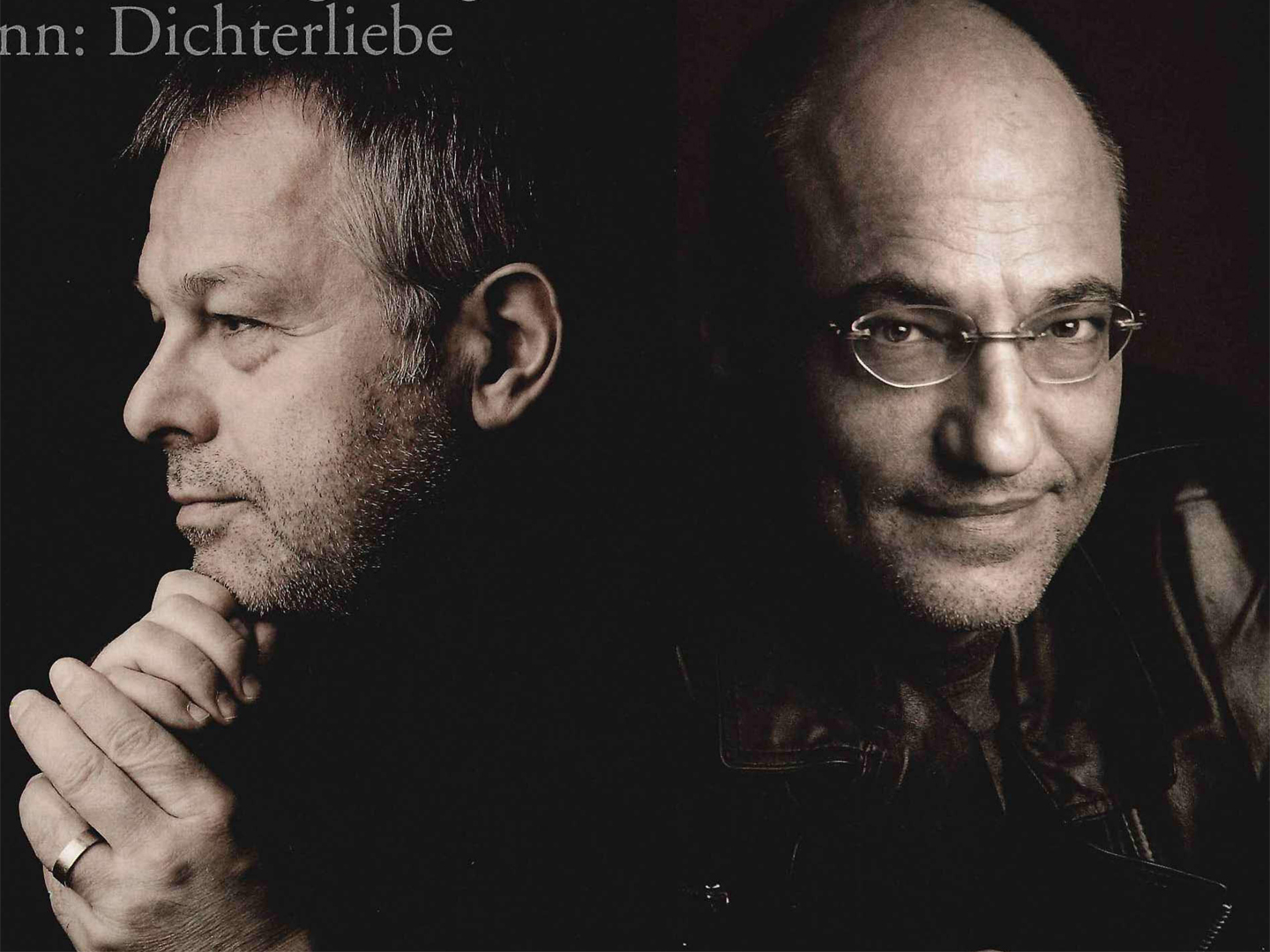 Good morning from Tokyo. This morning is chilly. It's the rainy season, so there' s no way. Blue sky, come back to me.
Today 21 June is a summer solstice and it'll be partial solar eclipse at the evening in Japan. But look at this thick creepy clouds. Even though today is the first solar eclipse of the summer solstice in 372 years, human being, or rather I, may not be able to see it.
Yesterday's new cases were 64 including Tokyo 39. 18 people of Tokyo were "the night downtown" concerned, NHK news said.
NHK call the entertainment district the night downtown, I thnk it is very weird rather than other press call it the night city. I think in English it's hard to get this creepy feeling of these Japanese words.
This morning's music is Schubert's "Winterreise (Winter Journey)". Today is the summer solstice, so I'm listening to winter music. Am I a contrary person?
This is an album by my favorite duo, Christoph Prégardien (tenor) and Andreas Staier (fortepiano). I couldn't find photos of them proper to post here. What I have posted here is a flyer from their February 2011 concert in Yokohama.
That concert was held about one month before 11 March 2011 the day of the tragedy and the catastrophe. (11 March, the day all 3 nightmares came together, the earthquake, tsunami and nuclear disaster).
In that concert they performed Schumann's "Dichterliebe (A Poet's Love)" and excerpts from Schubert's "Schwanengesang (Swan song)", etc. It was fantastic. Really amazing. How many times did I remember that concert in the nightmarish days after the earthquake disaster? It was like a dream of a rose I saw in the hell. (Oh, my friend Adso, of course, the name of that rose is unknown!)
In recent years, Prégardien appears in Tokyo with another wonderful pianist, so I have no chance to listen to the duo with Staier. Now I enjoy this wonderful album.
Have a great Sunday and music.
Hopefully the eclipse will be seen.
Stay safe and healthy 😊😷🖖🖖🖖🖖🖖
21 June 2020 #tokyo #japan
https://www.instagram.com/p/CBrgUYQJ7wd/