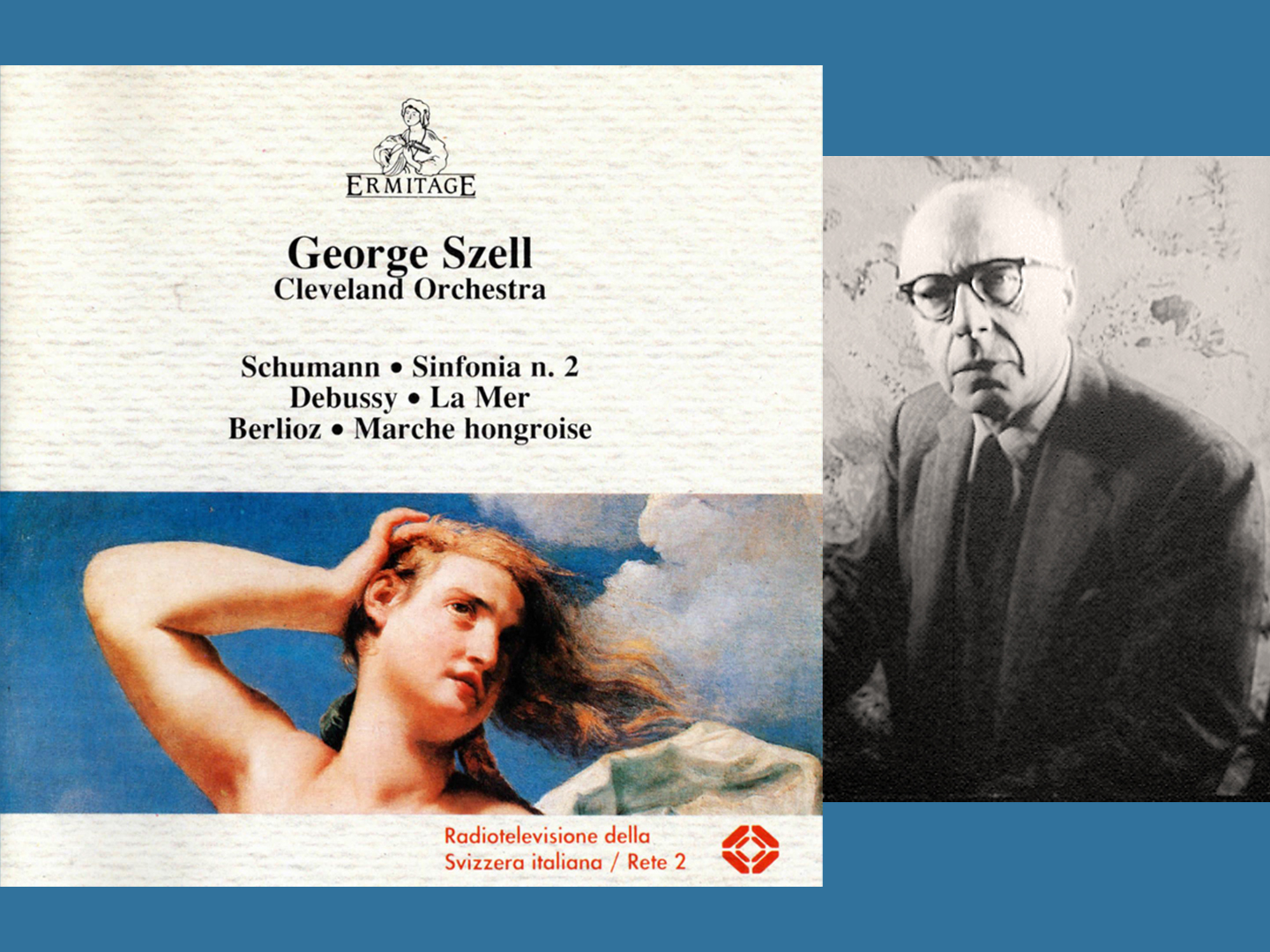 George Szell's 123rd birthday. Sunday, 7 June 2020
Good morning from Tokyo. It's a haze after last night's "heavy guerrilla rain". ("Heavy guerrilla rain", in Japanese "Gerira-Go-u", means a terrific torrential downpour.)
Yesterday evening and into the night, there was a terrible thunderstorm. Some of the suburban station facilities and railroad tracks were flooded. And later, there was a small earthquake with an epicenter in the 23 Wards of Tokyo. (The 23 Wards of Tokyo are the special wards in the center of Tokyo. I also live in this area.) It was a small earthquake, but I felt unpleasant, because direct earthquakes are rare in central Tokyo.
This morning's Schumann album is Symphony No. 2, George Szell conducts the Cleveland Orchestra. This is a live recording from 1957 in Lugano, Switzerland. From ERMITAGE lebel. It's my treasure.
Today, 7 June, is the day before Robert Schumann's birthday and the 123rd anniversary of George Szell's birth. Szell was born in Budapest in 1897. After WW2 he was very successful in the US with the Cleveland Orchestra.
This is my favorite orchestra. However, the price of tickets for this orchestra's concerts in Tokyo are so high that I can't buy them every time. (In Tokyo, tickets for concerts are very expensive. There is a problem. I won't discuss this now.)
I only buy tickets for this orchestra when my most favorite pianist Mitsuko Uchida appearance on the stage.
Anyway, this morning's album is a legendary and historical record. It's wonderful and tremendous. Please try to listen to it. I highly recommend this album to you.
Have a great Sunday and music.
Stay safe and healthy 😊😷🖖🖖🖖🖖🖖
7 June 2020 #tokyo #japan
https://www.instagram.com/p/CBHTOrAJCft/