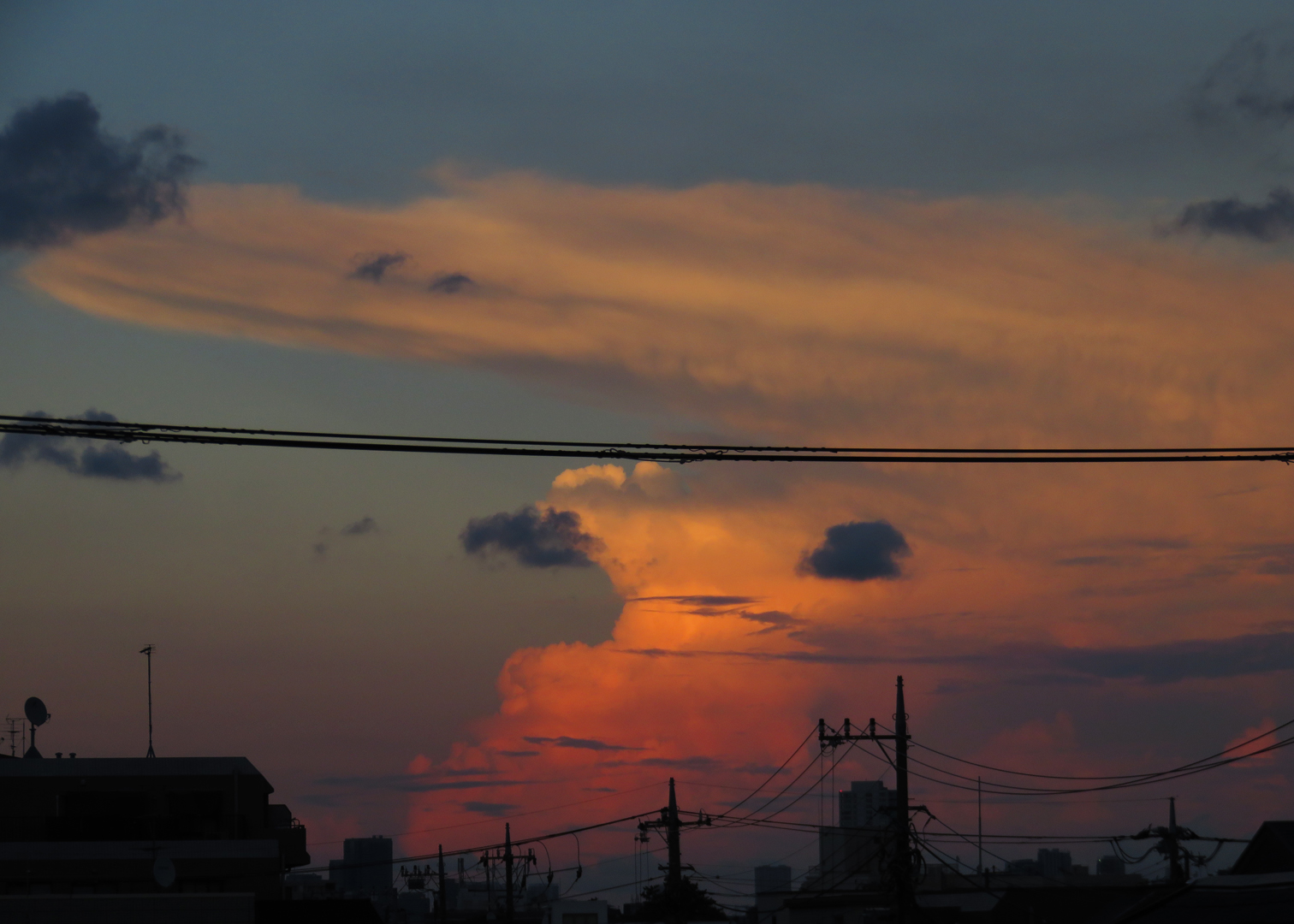 Wednesday, 26 August & Friday, 18 September 2020
I couldn't write articles on Instagram recently because I've been so busy. I'd like to post on this blog to make the record for the photos which I take every morning, the tree in front of my house and the sky.
I posted a lot of photos of the sky on Instagram. Some of the photos of the tree are posted every morning on Twitter. However I can't look back at them in chronological order on Instagram or Twitter. So I'll post a day-by-day photos of the sky and the tree on this blog.
The photos I'm posting here are the "かなとこ雲 Kanatoko Gumo" that were widely reported on social media in the evening of 26th August across the Kanto area. It is a kind of cumulonimbus cloud. It was a very unique shape, very huge, and its color was a little different from the normal sunset clouds. A renowned meteorologist tweeted a commentary on this cloud soon after. Hurrah social media!
かなとこ雲 Anvil cloud, Incus cloud
26 August 2020 #tokyo #japan